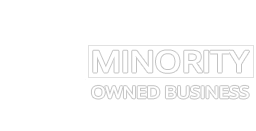 MCS is a Minority Owned Business. Contracting with an MBE certified laboratory will help satisfy the mandated diversity requirement for license applications and renewals. MCS has a Minority Business Enterprise (MBE) certification from the Florida Office of Supplier Diversity (OSD). Click here for a copy of the certification. MCS takes Quality Control (QC) in the laboratory very seriously. There are very few labs in the cannabis industry with standard operating procedures in place that help verify whether or not the data being reported is accurate. Every analyst and lab technician at MCS has a strong QC background. Reporting results with full QC is currently not required, but MCS has taken the initiative to provide this service so our clients know the data they receive is accurate. MCS is committed to pushing this industry in the right direction. The health and safety of the end user should be the top priority for every cultivator, producer, laboratory, retailer, physician, caretaker, etc. MCS is committed to achieving this goal by working together with other industry professionals who take this as seriously as we do.