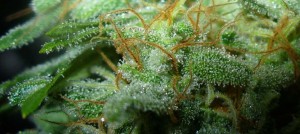 Modern Canna provides consulting services, specifically to Medical Marijuana Treatment Centers throughout the state of Florida. Per Florida Statute 381.986 "The medical marijuana treatment center must contract with a marijuana testing laboratory to perform audits on the medical marijuana treatment center's standard operating procedures, testing records, and samples and provide the results to the department to confirm that the marijuana or low-THC cannabis meets the requirements of this section and that the marijuana or low-THC cannabis is safe for human consumption."
Our medical marijuana consultants are available to put their thorough understanding of medical cannabis laboratory tests and procedures to use to help your team with issues such as:
Compliance with state regulations for licensed Medical Marijuana Treatment Centers (MMTC's)
Technical assistance with cannabis composition and potency evaluation
Advising on the approved forms of cannabis production
Training employees
Laboratory studies
Cost estimates for start-up laboratories
Developing best practices for production, record-keeping, and sampling
MCS's laboratories proudly serve MMTC's across Florida in its dedication to ensure medical marijuana patients have access to safe and rigorously tested products.
Ensure quality control with cannabis consultants
Modern Canna Science has worked alongside leading medical cannabis professionals in its effort to set the standard for medical marijuana quality control third-party testing in Florida.
We serve Medical Marijuana Treatment Centers by providing affordable testing for:
Microbes – including bacteria, fungi, and foreign matter. The FDA does not require medical cannabis products to comply with the same strict anti-microbial standards required of the food and cosmetics industries, but our testing protocol ensures that medical marijuana producers and providers meet the same standards.
Potency – with a profile of over 80 cannabinoid compounds, we let providers and patients understand the medicinal benefits of specific cannabis products.
Pesticides – public health authorities are coming to a realization about the threats that pesticides can have on healthy individuals; those seeking marijuana treatment for a medical conditions are at an even greater risk for adverse effects. Our pesticide residue screening helps growers understand the impact of pesticides on cannabis products and patients.
Residual Solvents – a component sometimes used to extract cannabis for concentrated products, residual solvents can be left behind in the product and pose health threats. Our residual solvent cannabis analysis ensures products are safe for human consumption.
Mycotoxins – can be toxic to humans and indicate a problem of growing mold or decaying organisms. We test cannabis plants for multiple categories of mycotoxins.
Heavy metals – impurities in the environment seep into the cultivated crops and marijuana processing can increase the concentration of the heavy metals present. The laboratories at Modern Canna Science can identify levels as low as one part per billion to ensure your product meets the strictest quality standards.
Meet compliance requirements with a marijuana consultant
More states are legalizing medical marijuana use, but the landscape of state and federal regulations is patchy and inconsistent. We're here to help your organization through the evolution.
Regulation maneuvering is a concern for many cannabis growers, patients, and licensed medical marijuana treatment centers. Modern Canna Science stays on top of the requirements so that you can rest assured that your cannabis products meet the most stringent safety and quality controls.
Third-Party Medical Marijuana Consultants in Florida
Modern Canna Science serves Florida's medical marijuana community by providing professional in-house cannabis laboratory analysis. Cannabis consulting options include, but are not limited to, HPLC, GC, LC, GCMS, LCMS, GC-FID, GC-ECD, Microbiological, and ICP-OES analysis.
We utilize the latest technology to ensure safety and accuracy, from cultivation to consumption. Call today to speak with a marijuana consultant to find out how we can help you.
Additional Marijuana Consulting Resources:
Marijuana Business Daily, 5 Tips for Choosing a Marijuana Business Consultant, https://mjbizdaily.com/5-tips-for-choosing-a-medical-marijuana-business-consultant/
GGS Structures Inc., Cannabis Consulting: What Marijuana Growers Need To Know, http://ggs-greenhouse.com/marijuana/blog/cannabis-consulting-what-marijuana-growers-need-know
Online Sunshine, Official Internet Site of the Florida Legislature, http://www.leg.state.fl.us/statutes/index.cfm?App_mode=Display_Statute&URL=0300-0399/0381/Sections/0381.986.html