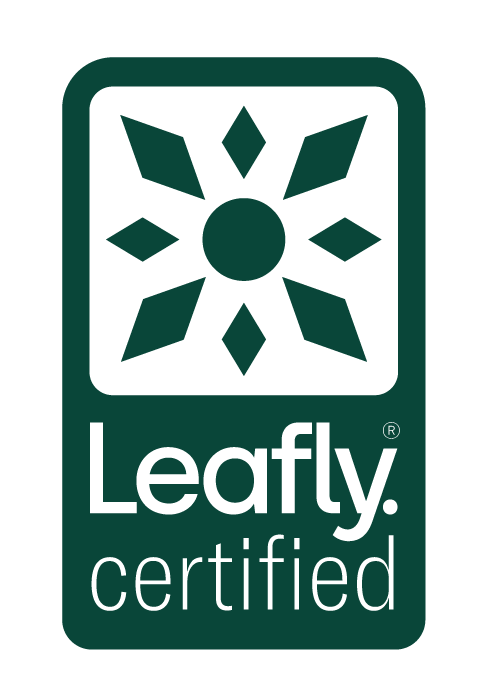 Modern Canna is proud to be the only certified Leafly partner in Florida.
We only work with cannabis and hemp companies who take their respective industries seriously and who aim to build sustainable businesses. For hemp clients, the component of interest is almost always going to be cannabidiol (CBD).
Quality control testing is imperative for hemp growers and hemp-derived product manufacturers. Whether for medical or recreational use, users have a right to know exactly what they're getting. Testing with an accredited third party laboratory like Modern Canna establishes credibility as a supplier and instills consumer trust. Quality control is of increasing importance as the hemp industry continues to grow.
Modern Canna provides a full range of testing services geared towards analyzing hemp and hemp-derived samples for contaminants. These services include, but are not limited to, pesticides, heavy metals, mycotoxins, microbials, and residual solvents. Furthermore, we analyze samples for their potency, which includes a full range of cannabanoids, most importantly the psychoactive compound, THC.
How the Hemp Testing Process Works

1.) Find a good laboratory – Find a laboratory that is not only ISO/IEC-17025 certified, but make sure they also provide proof of how they validate their data. For more on this see our Quality Control page.
2.) Complete a Chain of Custody (COC) form – The COC is used for sample submission and helps the laboratory keep track of the entire hemp testing process. This form contains information pertaining to sample material, sample weight, analyses required, and sample collection date and time. The COC also keeps track of each entity handling the hemp materials, from sample collection, to transportation, to the time lab results are reported out.
3.) Sample transportation – Coordinate with the laboratory on whether to ship samples or request a courier.
4.) Wait for results – This is where the lab takes over. The hemp lab testing process consists of the following:
A.) Once the samples arrive to the lab they get logged into the laboratory information management system (LIMS).
B.) Samples are then prepped. Sample preparation is tedious and requires skilled analysts and sound methodology. Some examples of sample preparation are weighing, grinding, pulverizing, flash-freezing, diluting, extracting, digesting, sonicating, and filtering.
C.) Once the samples are prepped they are ran on an instrument specific to the analysis required. Sample run times vary depending on the analyses required.
D.) After samples are run the data is reviewed and thoroughly evaluated by lead analysts and lab managers.
E.) Lastly the data is converted into full report and certificate of analysis (COA) formats then sent to the clients.
What We Test For
The passing of the Farm Bill in 2018 was a major milestone that legalized the commercial production of hemp. The federal law is applicable in every state. There is a caveat, however; the hemp material cannot exceed 0.3% THC concentrations.
Without testing before product release, hemp cultivators and processors risk serious legal liability. The risk extends beyond THC concentrations. Hemp must also contain absolute minimal traces of other impurities.
At Modern Canna, we test for cannabinoids like CBD and THC, as well as the following:
Terpenes – There are an estimated 200 terpenes found in hemp. We test for the most common terpenes, which are essential for the hemp's aroma and botanical effects.
Residual solvents – Solvents are needed to extract cannabinoids from the raw plant. However, residual solvents left behind include contaminants like butane and propane.
Moisture content – We use a drying method or moisture balance instrument to test for a hemp sample's water weight.
Heavy metals – Heavy metals can pass onto the hemp from contaminated soil/water or vape pens. Modern Canna tests for harmful metals like lead, mercury, cadmium, lead, etc.
Microbial impurities – Detecting and identifying harmful microbial content. This includes those found in the raw plant, such as mold, yeast, aspergillus, and E. Coli.
Pesticides – Pesticides are a part of hemp cultivation, just as with any other crops. We test for pesticide residue that includes insecticides, fungicides, and plant growth regulators.
Water activity – This is not to be confused with moisture content. Water activity testing assesses moisture levels on the plant's surface, which cannot surpass certain concentrations. Excess moisture elevates the risk of microbial growth.
Entrust Hemp Testing to Modern Canna
There is a reason why Modern Canna was selected as one of the first initial labs in the United States for Leafly's certified lab program. We provide timely, comprehensive, and accurate testing to ensure hemp product are safe and meet the most stringent regulations. Contact us today to learn more about our hemp testing services. We look forward to working with you.