Modern Canna is proud to be the only certified Leafly partner in Florida. We only work with cannabis and hemp companies who take their respective industries seriously and who aim to build sustainable businesses. For hemp clients, the component of interest is almost always going to be cannabidiol (CBD).
---
CBD products are experiencing a boom in a wide range of industries, from cosmetics, pharmaceuticals, nutritional supplements, food additives, pet care, topical products, and more. While CBD occurs naturally in hemp, so does lower levels of THC. Any amount of THC in hemp over the 0.3 percent dry weight limit can result in a grower having to sacrifice an entire crop.
At Modern Canna, Florida's premier hemp testing facility, our hemp testing services are second to none, and so is our experienced team of analysts. Our testing mainly includes the use of high-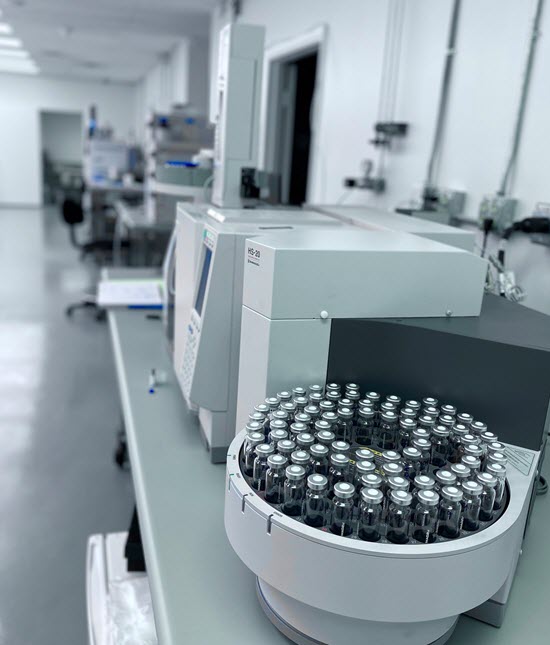 performance liquid chromatography (HPLC), gas chromatography, inductively coupled plasma, and tandem mass spectrometry.
Growers, processors, and retailers mainly test in order to remain completely compliant with state and federal regulations, and to know their products' quality and consistency. Our testing services comply with the strictest regulations, both nationally and internationally. As regulations evolve, so will the hemp CBD testing methodology Modern Canna employs.
CBD Testing in Hemp
Currently Modern Canna uses ISO 17025 accredited testing methods for hemp CBD testing. Besides cannabinoid and terpene profiles, our CBD hemp testing services include testing for various contaminants, including:
Heavy metals
Pesticides and herbicides
Residual solvents
Molds
Fungi
Bacteria
Yeast
Mycotoxins
Foreign matter
Preservatives
We also test for moisture content and water activity. The latter is not synonymous with the former, as water activity refers to surface moisture levels, which cannot exceed a certain concentration. Too much moisture means that particular toxins can flourish. Along with soil and nutrient analyses, we can also provide auxiliary testing, such as viscosity.
Modern Canna also provides stability studies and shelf-life expectations for CBD, along with free fatty acids and nutritional information. Consumers want to know the amount of CBD in milligrams that a product contains, and third-party independent testing facilities such as ours exist to help verify that. With any CBD product, consistency is key.
We offer personalized services for our clients and can work together with your team to develop customizable testing options for your particular products.
Accurate CBD Testing for Hemp Products
When it comes to testing CBD in hemp, accuracy is imperative. Our CBD data is reproducible and our validation initiative verifies that the entire process, from the equipment, methodology, system suitability, to quality control, has been tested. At Modern Canna, validation and data integrity is always assured.
We test all segments of the hemp supply chain, from raw plant material to finished final products. These include:
Raw hemp biomass
Water-soluble CBD
Infused CBD products
CBD Isolate
CBD Distillate
Full-spectrum CBD
Nano-emulsified CBD
Contact Modern Canna
If you would like more information about CBD testing in hemp and the many other Florida hemp testing services we offer, contact Modern Canna today. Just fill out our online contact form, and a project manager will reach out to you as quickly as possible. We look forward to working with you and helping you grow your hemp business.