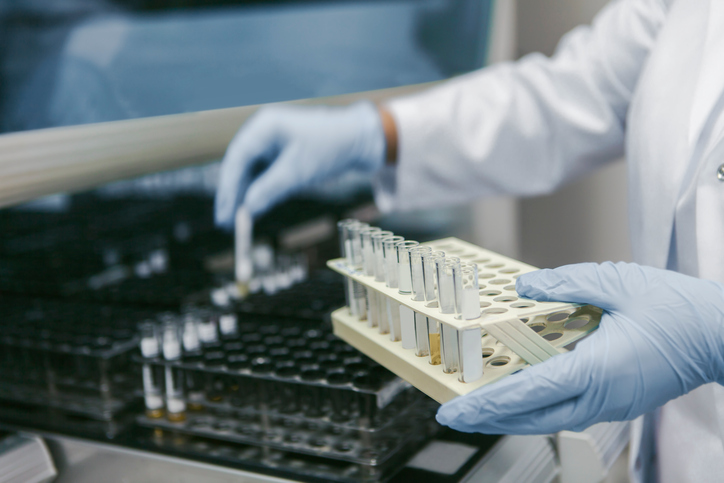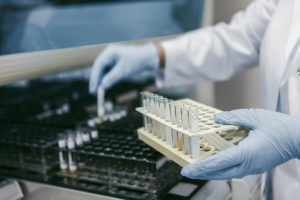 Modern Canna, a marijuana testing laboratory based in Lakeland, offers independent analysis and consulting services to marijuana businesses in the State of Florida. Running your own in-house marijuana testing laboratory can be prohibitively expensive. Many growers have chosen to save themselves the enormous expense and have entrusted their cannabis testing needs to the Sunshine State's premiere medical cannabis laboratory.
The Advantages of Working with a Cannabis Testing Laboratory
Most people think of partnerships with cannabis testing labs as a necessary, government-imposed step they must follow to protect consumers from ingesting or inhaling hazardous toxins. However, working with a cannabis testing lab provides a lot more than measurements of toxins.
Modern Canna is collecting a massive amount of data about all the cannabis we test – from the strain of plants, the regions where plants are grown, to the terpenes, flavonoids, and potency levels. We are also looking at the genotypic and phenotypic properties of the plants. All of this information is very valuable to producers of medical marijuana, and is a growing area for the consulting work we do.
Growers of high-quality marijuana can use lab reports to fetch a higher price on the market, improve their strains, conduct competitive analysis, and understand "big picture" industry trends. Over time, the data we produce will boost the quality of marijuana available to consumers and drive the cannabis industry forward.
Modern Canna is setting the Florida Cannabis Analysis bar High
When it comes to Florida cannabis analysis, Modern Canna has gone above and beyond to ensure quality data is being generated. Back in 2012, we were troubled to learn that so few states required third-party testing for cannabis products. We wanted to be on the cutting edge of what we saw as a budding industry that lagged behind government oversight.
After consulting with west coast laboratories, dispensaries, and researching the most accurate testing services available, we put together a modern laboratory with the best technology possible. From there, we recruited analysts and lab technicians with rigorous academic backgrounds in chemistry, microbiology, and laboratory quality control.
Florida's medical cannabis patients deserve safe, effective medication, which is why so many medical marijuana treatment centers have decided to partner with Modern Canna. We routinely work with MMTCs to ensure that all products are free from contaminants, properly labeled for potency, and in compliance with all Florida and Department of Health regulations.
What Our Florida Medical Cannabis Testing Includes
Our Florida medical cannabis testing capabilities include a full spectrum of lab equipment to conduct High Performance Liquid Chromatography, Gas Chromatography, Liquid Chromatography, Mass Spectrometry, Electron Capture Detection, Flame Ionization Detection, Inductively Coupled Plasma, and Microbial Analysis, to name a few routine tests we do.
Contact Modern Canna for the following medical cannabis testing services:
Potency testing – We test for THC, Δ8-THC, Δ9-THC, THCa, THCv, CBN, CBC, CBD, CBDa, CBDv, CBG, and CBGa. CBD-dominant strains are increasingly more desirable for their medicinal properties in treating MS, Crohn's Disease, PTSD, and epilepsy. Testing for potency benefits patients by producing feelings of calm, rather than paranoia, and helps producers get more out of their harvest as dosages are fine-tuned.
Terpene Testing – We can test for over 100 different types of terpenes in cannabis plants, with flavor profiles ranging from cheesy to piney. Beyond flavor and fragrance, terpenes have been studied for their physiological effects and psychoactive properties. If you want to ease pain and stress, aid sleep, improve focus, and diminish nausea, terpene testing is essential. For growers, certain terpenes will attract pollinators or repel predators.
Flavonoid Testing – Studies have shown that the cannflavin-A flavonoid reduces swelling much more than aspirin. Researchers are looking into the particular benefits of cannflavin-B and cannflavin-C with regad to disease prevention. We can also test for β-sitosterol, vitexin, isovitexin, apigenin, kaempferol, quercetin, luteolin, and orientin. 
Contaminants testing – Cannabis contaminants may come from pesticides, growth mediums, groundwater, pests, residual solvents, heavy metals, mycotoxins, and airborne pollutants. We can help you produce a pure, effective, and safe product and identify any quality issues as they arise.
PGR Testing – Testing for Plant Growth Regulators helps you prevent inferior visual appearance and inferior flavor plants. Some PGRs contain fertilizer chemicals that the FDA has not approved for human consumption. We frequently include PGR testing as part of our cannabis purity testing. If trace amounts are identified, we can determine the chemical ingredient breakdown for traces of banned substances.
Genetic Testing – We test plants for genotype (defined characteristics) and phenotype (expressed characteristics) to help plant cultivators produce more reliable plants with the most beneficial traits. Genetic testing helps determine close relatives, stability, and uniqueness. 
PAH Testing – Polycyclic Aromatic Hydrocarbons are emitted from burned products. With over 100 types of chemical PAHs, including eight known to be particularly hazardous, it's important to make sure your products doesn't contain cancer-causing components.
Access the Most Trusted Cannabis Testing Service Florida Has to Offer
There are few state and federal standards for laboratories. We have proactively taken it upon ourselves to adhere to the highest standards in order to pass every new mandate that comes down the pipeline. Contact us for more information on cannabis consulting and testing in the State of Florida.
Further reading on centers for cannabis testing:
High Times – In-House Potency Testing for Pot Businesses, https://hightimes.com/culture/in-house-potency-testing-for-pot-businesses/
Canna Recruiter – Average Salaries for Marijuana Jobs, https://www.cannarecruiter.com/average-salaries-for-marijuana-jobs/
Digital Trends – How Cannabis Testing Works, https://www.digitaltrends.com/cool-tech/how-cannabis-testing-works/