Modern Canna is a proud to be the only certified Leafly partner in Florida
As medical cannabis becomes a more popular treatment across the country, it is crucial that marijuana products dispensed under orders of physicians are of high quality and without harmful effects.
For maximum effectiveness, many patients now seek out more highly concentrated marijuana products like hash oil, hemp oil, and wax. Not only is the THC content in these products important, but the extraction processes can leave behind trace chemicals that can be harmful to the patient's health. Besides testing THC levels, it is important to test for impurities like residual solvents.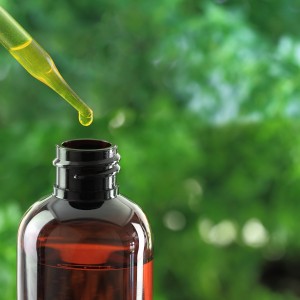 There are various ways to test THC levels. Modern Canna Science prides itself on accurate testing to ensure that medical marijuana patients receive treatment that meets potency and safety expectations.
Why test cannabis extracts for THC and impurities?
The THC levels and profile in medical marijuana products can affect the medicinal benefits. For example, some cannabinoids are recognized to have anti-microbial and anti-convulsive effects. Patients and physicians need to be able to rely on these products to deliver the expected effects.
The hidden danger in many concentrated THC products is that they are produced with the help of solvents to separate the cannabinoids and terpenoids from the remaining plant matter. When these solvents are not effectively purged, the remaining impurities can present health risks.
Methods for testing THC
Modern Canna Science's in-house laboratory is outfitted with state of the art equipment in order to provide accurate and reliable analysis of medical marijuana and low-THC cannabis products.
Our methods are tailored to the needs of the client and the type of product to be tested. Some of the options include, but are not limited to:
High Performance Liquid Chromatography (HPLC) – HPLC allows separation, identification, and analysis of the components in a mixture. We use it to quantify the Tetrahydrocannabinol (THC) and Cannabidiol (CBD), and several other cannabinoid concentrations in a sample of cannabis or a cannabis-derived product.
Gas Chromatography (GC) and Liquid Chromatography (LC) – Chromatography methods allow separation of small molecules, proteins, or nucleic acids. GC uses the different boiling points of molecules as the means of separation. LC relies upon the way molecules interact with chromatography medium as a means of separation.
Components separated by GC or LC may by analyzed by the most appropriate method, which can include:
Mass Spectrometry – Mass spectrometry allows mass analysis of the components through the use of deflection by magnetic fields.
Electron Capture Detector -ECD is sensitive to organic compounds. It operates by using a gas like nitrogen to capture compounds in the output of a GC separation.
Inductively Coupled Plasma – ICP uses a high temperature source to convert the atoms of elements in the sample into ions so they can be separated and detected via mass spectrometry. ICP is an effective method to detect and measure even trace amounts of heavy metals.
Microbial Analysis – Employs methods to detect unwanted compounds such as choliforms, yeast, mold, EColi, Total Plate Count (TPC), and more.
How to test the THC levels in oil
HLPC can be an effective method to test the THC level in oil. If the oil is of a thick consistency, the viscosity may need to be reduced with the addition of isopropyl alcohol before a solvent extraction can be used and the analysis is performed.
How to test THC levels in BHO?
Butane has oil, also known as BHO, that can be analyzed in manner similar to other oils.
A primary concern in BHO production is the level of impurities. In the production of BHO, butane is used to remove the cannabinoids from a plant, leaving behind a liquid butane and cannabinoid mix. The evaporation process then used to remove the impure butane in crucial in order leave behind pure cannabinoid oil. When the removal of butane from the hash oil is poor, it can contaminate the product and be harmful for the user.
How to test THC levels in wax
Waxes and butters have gained popularity as delivery methods for medicinal marijuana. As in the case of oils, the product must be adjusted for viscosity and reduced by a solvent in order to perform THC analysis.
Choosing the right THC analysis method
Whether you are producing or dispensing buds or a derivative product like cannabis oil, it is important to choose the right analytical testing method. The procedures for testing raw flower are not going to be the right method for testing cannabis THC oil content. For example, the GC method of extraction uses high heat that can convert some of the molecules in a sample. This is appropriate and expected for some types of samples but it will lead to an inaccurate reading of other types of samples.
Our expert lab technicians perform comprehensive tests on your medical cannabis, evaluating moisture content, pesticide levels, heavy metals content and more. To ensure your testing method is accurate and suited to your product, choose a knowledgeable medical marijuana testing lab. Modern Canna Science is dedicated to ensuring Florida's medical marijuana meets patient and physician expectations and abides by strict quality assurance and control methods.
Additional "THC Testing in Extracts & Oils" Resources:
American Herbal Products Association, Recommendations for Regulators – Cannabis Operations,
http://www.ahpa.org/Portals/0/Documents/13_0709_Cannabis_Lab_Recommendations.pdf
Journal of AOAC International, Development and Validation of a Reliable and Robust Method for Analysis of Cannabinoids and Terpenes in Cannabis, http://docserver.ingentaconnect.com/deliver/connect/aoac/10603271/v98n6/s5.pdf?expires=1504147846&id=91318621&titleid=41000050&accname=Guest+User&checksum=526FD15116113B34723B955BF62B4013
Oregon Liquor Control Commission, Sampling and Testing Metric Guide,
https://www.oregon.gov/olcc/marijuana/Documents/CTS/SamplingandTestingGuide.pdf