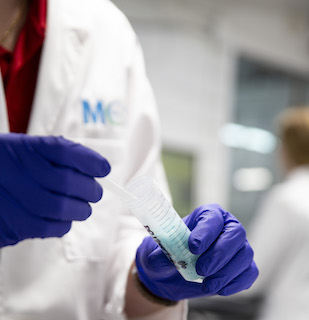 Are you confident about the purity and potency of your hemp and cannabis products? Whether you're a consumer, a producer, or a healthcare practitioner, transparency and accountability are critical. It's far too easy for companies to label hemp and cannabis products with misleading or incorrect information regarding quality and potency. False advertising in the industry is disturbingly prevalent. Start-ups — eager to boost customer appeal and sales — often exaggerate cannabinoid profiles to the detriment of their clientele.
At present, state governments have minimal oversight over testing the safety and efficacy of hemp and cannabis-derived products. In the absence of federal regulations for testing protocols and guidelines, it's up to accredited, third-party laboratories to bridge this gap.
Modern Canna ensures quality control
The tests run by independent labs are quite similar on the surface. They analyze cannabinoid profiles, organic solvents, and test for impurities like pesticides, fungi, and microbes. Advanced laboratory equipment – and rigorous quality control measures – are essential for accurate, dependable results. And that is precisely why it's important to have your cannabis and hemp products tested by a trustworthy lab.
Modern Canna is a respected nationwide hemp testing lab, home to industry-leading analytical technologies. Our 12,000 square-foot facility is ISO/IEC 17025 accredited and features the most up-to-date equipment and capabilities that yield accurate, reproducible results.
When you partner with an established laboratory like ours, issues of quality and potency are never a concern. Located in Lakeland, Florida, Modern Canna delivers the highest level of transparency and precision when it comes to hemp and cannabis testing services. Our comprehensive analyses help to ensure that labeling is thorough and correct, and what you read is what you get.
With our genetic and nutrient testing for cannabis, you can refine and improve cultivation strategies. We employ EPA-approved methodology to quantify both micro and macronutrients, enabling our customers to identify deficiencies in growing mediums and source waters.
Generate valid, trustworthy results
For hemp growers and cannabis distributors, the easiest way to build a solid brand and stand out from the competition is to have their products analyzed by a qualified laboratory that knows the industry inside and out.
With Modern Canna, you can have confidence in scientifically-validated methodology that tests for:
Cannabinoid potency for up to 16 compounds
Microbiological contaminants like mold, bacteria and biological matter
Terpenes – aromatic compounds that enhance or alter the effect of CBD and THC
Pesticides used on crops that can pose major health risks
Toxic heavy metals like mercury, cadmium, arsenic, and lead
Genetics – examining the plant's DNA profile
Phenotyping to assess overall quality for medicinal use
Gender identification that eliminates human error
Mycotoxins – dangerous fungi and molds that can cause disease and illness
Residual solvents such as chloroform, benzene, and methylene chloride
Moisture content that directly impacts potency
Nutrients in plant tissue, source water, and medium
Nationwide Hemp Testing Lab
Avoid unwanted and potentially dangerous side effects by having your cannabis and hemp products tested by a trusted lab like ours. Our facility provides premier cannabis testing and consulting services for licensed Medical Marijuana Treatment Centers (MMTCs) and businesses throughout the country. For more information, please contact us today!