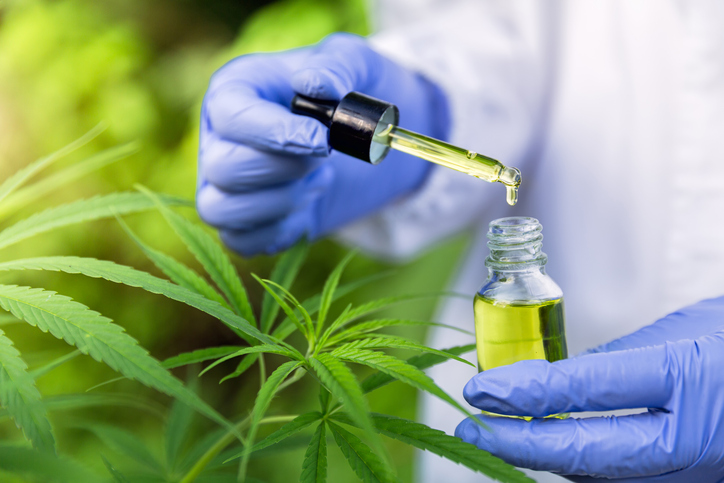 Legislative changes, including the 2018 Farm Bill, have opened the doors to clinical research on cannabis-based medicinal products. Recognizing the potential opportunities that cannabis compounds may offer, the FDA recently published preliminary guidance on how to conduct federally approved research for drugs containing cannabis or cannabis-derived compounds.
The federal agency states that activities relating to the cultivation and manufacture of cannabis for use as an investigational medication for research must comply with CSA and DEA requirements if the compound exceeds the 0.3 percent THC threshold by dry weight.
Preliminary guidance for cannabis-based drug research
Health regulators caution investigators that high THC concentrations could place them in breach of DEA regulations, which is why it's important to calculate levels of this psychoactive component early in the development process.
The draft guidance does not establish legally enforceable responsibilities, but rather the FDA's current views on clinical research of cannabis for human drugs.
"The recommendations in this guidance are intended to provide clarity regarding a recent legislative change…The guidance also introduces key FDA regulatory concepts to stakeholders who may be less familiar with FDA or our authorities than other drug developers," states the FDA.
Quality considerations for drug development
Sponsors can perform clinical trials under an investigational new drug (IND) application to determine the product's safety and efficacy for its intended use. In order to pursue the IND application for any medications containing cannabis, the researchers are expected to demonstrate that they can manufacture a quality product with consistency.
According to the FDA, researchers do not have to source their hemp products from the National Institute on Drug Abuse (NIDA) Drug Supply Program, which for years was the only legal supplier of cannabis for clinical investigation. As long as the hemp or cannabis products have no more than .03 percent THC, researchers are allowed to source it from other manufacturers. This provides the sponsors of clinical research new possibilities that do not involve the NIDA DSP.
Throughout each phase of the clinical investigation, researchers must submit adequate data that verifies the purity, quality, identity, and potency of the drug being developed. The FDA expects measurable data regarding levels of cannabinoids, terpenes, and flavonoids, in addition to other phytochemicals. In addition, the FDA recommends that those pursuing drug development using cannabis products test for residual pesticides, as well as microbiological impurities.
Importance of accurate cannabis testing
Testing the quality, purity, and effectiveness of any new medication is paramount, and products containing cannabis or hemp are no exception. When it comes to ensuring batch-to-batch consistency, researchers should provide quantitative data, such as a certificate of analysis from a third-party laboratory like Modern Canna.
Our state-of-the-art laboratory is home to the most comprehensive cannabis testing services in the industry. Reach out to find out how we can help you.