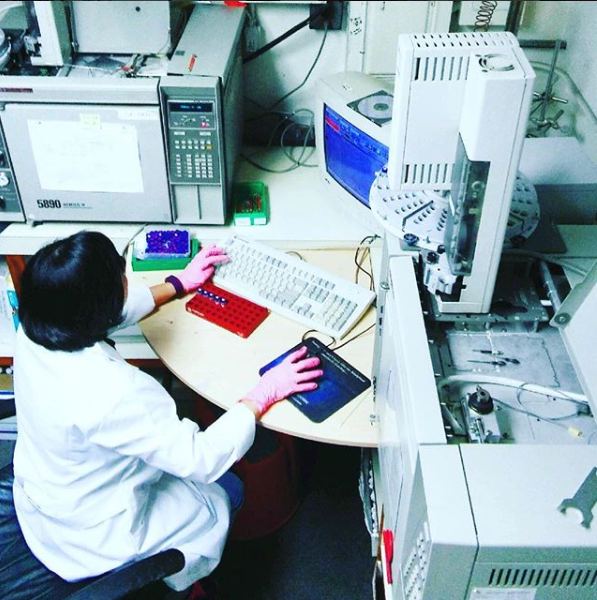 Medical marijuana is gaining greater mainstream acceptance in no small part because of quality and potency assurances from independent testing centers that work with cannabis cultivators to standardize their products. In Florida, medical marijuana testing centers provide these much needed services to the State's cultivators and dispensaries to help them comply with new rules and regulations that govern their businesses.
Medical marijuana testing, however, is not a commodity service. An experienced testing center will be better able to provide a complete range of testing and analytical services that go well beyond basic regulatory requirements and that can help cultivators and dispensaries to improve their crop yields and quality, and ultimately to improve their profitability.
Experienced Medical Marijuana Testing Labs Have the Equipment and Facilities to Do the Job Right
The growth of the medical marijuana industry has fostered the development of many new testing centers that offer basic services. Building out a new testing center is an expensive proposition. A new lab may not have the state-of-the-art equipment that provides precise and repeatable tests from sample to sample. Likewise, newer labs may not have the wherewithal to detect pesticides, heavy metals, and other contaminants that might adulterate a cannabis sample.
Experienced Testing Centers Know How to Work With Conflicting Regulatory Restrictions
Individual states have taken the lead to authorize the use of medical marijuana, but the federal government continues to restrict interstate transport of the product. Florida's cannabis cultivators and medical marijuana dispensaries are therefore best served by experienced in-state testing laboratories, such as central Florida's Modern Canna Science, LLC, that have the knowledge and experience to provide their services without running afoul of federal restrictions.
Experienced Medical Marijuana Testing Centers are Leading the Charge for Nationwide Testing Standards
One downside of the state-by-state authorization of medical marijuana is that no single regulatory body has issued a uniform set of testing standards for cannabis products. Experience medical marijuana testing centers are stepping into this void to develop testing protocols and standards that will ultimately give assurances to authorized users in every state with respect to the quality, consistency, and concentrations of active ingredients in their medical marijuana products. Cannabis cultivators and medical marijuana dispensaries that utilize the services of experienced marijuana testing laboratories will effectively support this effort, which will further their own business interests.
The Continued Expansion of the Market for Medical Marijuana Will Depend Upon the Services of Experienced Medical Marijuana Testing Centers
Like other states that have authorized the use of medical marijuana, Florida has experienced delays and setbacks in implementing its program. The State's Department of Health's Office of Medical Marijuana Use has missed deadlines for issuing regulations, leading to disgruntled State residents and a few sellers threatening to withdraw from the Florida medical marijuana market. Independent experienced medical marijuana testing labs remain ready and willing to work with regulators to implement safe and secure programs to assure the State's residents that they will receive quality medical marijuana with consistent levels of active ingredients throughout the State.
Modern Canna Science: An Experienced Florida Medical Marijuana Testing Center
The analytical chemists and laboratory technicians at central Florida's Modern Canna Science bring many years of knowledge and experience to the State's burgeoning medical marijuana industry. We maintain the highest testing standards and equip our labs with state-of-the-art technology to deliver fast and accurate testing reports for all tests that we run on cannabis samples. Please call our offices or see our website for more information on our cannabis product testing services and our in-depth experience in the medical marijuana testing industry.
Additional Resources:
Forbes.com: Cannabis Lab Testing is the Industry's Dirty Little Secret. https://www.forbes.com/sites/debraborchardt/2017/04/05/cannabis-lab-testing-is-the-industrys-dirty-little-secret/#20079cd11220
APHL.org: Into the Weeds: Cannabis Testing and Public Health labs. https://www.aphl.org/aboutAPHL/publications/lab-matters/Pages/into-the-weeds.aspx
YourObserver.com: Why Florida's Medical Marijuana Program is Failing. https://www.yourobserver.com/article/why-floridas-medical-marijuana-program-is-failing