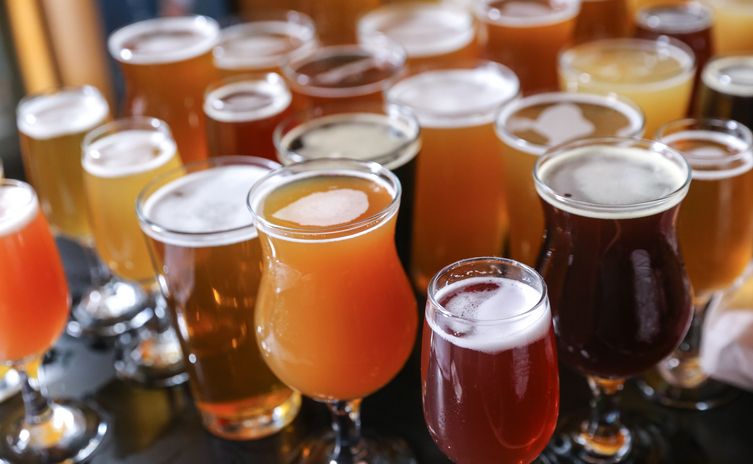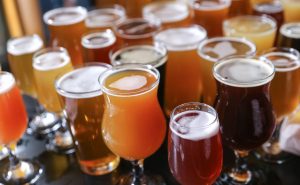 As craft beer brewing has exploded in recent years, some South Florida breweries have found the key to pumping up the flavor in their brews – and it comes in the form of cannabis terpenes. Terpenes offer a variety of distinctive flavors and aromas that some brewers believe fill out the flavor of their beers. This is just the latest example of the spread in terpene use across industries.
Terpenes in cannabis
Terpenes are aromatic essential oils. They are the hydrocarbon compounds that are understood to make up the distinctive flavors of different cannabis strains. There are about 100 different terpenes found in marijuana and they are what make strains minty or fruity, citrusy, or even "cheesy".
Some of the most common terpenes found in cannabis include:
Limonene – Strong citrus aroma and has anti-fungal and anti-bacterial properties.
Myrcene – Aroma similar to cloves and has anti-bacterial, anti-inflammatory, and pain-relieving properties.
Pinene – Unsurprisingly, smells like pine trees; Pinene is also present in rosemary and sage. It is known to have antiseptic and anti-inflammatory properties and can be used as an expectorant or to improve memory.
Terpineol – Smells like a blend of lime blossoms and lilac. Terpineol has a calming effect.
Eucalyptol – Smells minty, fresh. It is believed to relieve pain and improve concentration.
Cannabis terpenes in FL beer
In 2017, Boynton Beach's Terpene Station supplied local brewers with terpenes as flavor additives. Terpene Station has more than 50 varieties available, making limitless options for flavors and resulting in far more complex results than a stereotypical marijuana flavor profile.
At least a half dozen Florida breweries have now ventured into terpene-infused beer. The breweries are using the additive to enhance the flavor of hops in everything from lagers to stouts. One brewer paired a sour OG terpene strain with Citra and Mosaic hops for lemon and pine effect and is planning to pair a pineapple-effect terpene with a coconut porter for a Girl Scout Cookie flavor. Another brewery has paired a chocolate terpene with an Irish red ale. The brewers choose to infuse their beers with terpenes based on the unique layering of flavors that only the terpenes can bring.
Terpene testing in Florida
Although they are nonpsychoactive, terpenes affect how the brain responds to THC and have medicinal effects of their own. From candles to sugar to extracts, terpenes are being incorporated into products for their physiological results. Additionally, in what is referred to as the "entourage effect", different combinations of cannabinoids and terpenes, or terpenoids, alter the way the the brain responds to produce unique effects.
As the effects of terpenes become better understood and recognized, reliable terpene testing will become even more important. Modern Canna Science offers terpene testing services through its top-of-the-line medical cannabis testing lab in Central Florida, where we use gas chromatography with flame ionized detection and mass spectrometry to isolate and analyze common cannabis terpenes. Our Lakeland, FL laboratory is industry-established and promises to deliver accurate, high-quality results. Call today to find out how we can help you with your terpene testing needs.
More information on terpene-infused beer:
Miami New Times, Six Terpene-Infused Brews Set Cannabis Beer Trend for South Florida,
https://www.miaminewtimes.com/restaurants/terpene-infused-brews-set-cannabis-beer-trend-for-miami-breweries-10186812
Science Direct, Terpene,
https://www.sciencedirect.com/topics/medicine-and-dentistry/terpene
Terpenes and Testing Magazine, Cannabinoids and Terpenes: What is the Difference?, https://terpenesandtesting.com/cannabinoids-terpenes-difference/