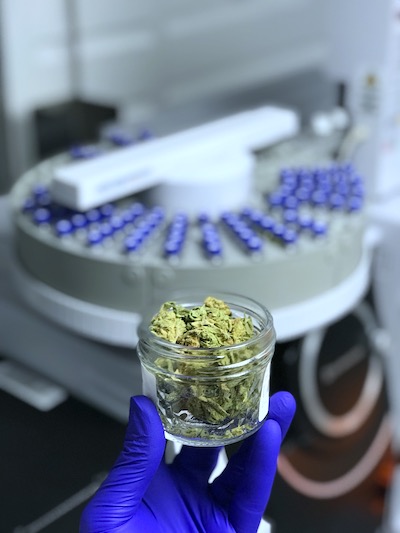 The Florida Department of Health Office of Medical Marijuana Use recently released its requirements for certified marijuana testing. These regulations were originally scheduled for release in 2017, but the road to state certification has been long and difficult. These rules were promulgated based on the Florida government's emergency rulemaking powers. That means these rules could become active at once, rather than needing legislative approval. The requirements were officially released on January 23, 2020.
Florida Certified Marijuana Testing Requirements
Along with filing a variety of forms, the Certified Marijuana Testing Laboratory (CMTL) application fee alone is nearly $63,000. Meeting the DOH's CMTL requirements means extensive and exhaustive preparation. The FDOH mandates proficiency testing for all analyses and additional requirements for all CMTL employees. This involves employee background checks, along with education and training documentation. The standards include the wearing of identification badges and keeping complete track of which staff are on the premises during hours of operation.
The lab must have its Standard Operating Procedures (SOP) approved, and the methodology and contents of the SOP also need to also be validated by a third-party accreditation entity. The facility must prove it has the ability to maintain controls regarding theft, sample tampering, materials and testing equipment compromise, and any type of marijuana loss.
Regular internal auditing by the CMTL of all its staff, equipment, procedures, and the facility is a necessity. All samples must include a chain of custody, and audits must provide quality control verification results.
The FDOH has the right to conduct unannounced inspections at any time, and its personnel are allowed unrestricted access to any areas of the CMTL. This includes not only access to labs but also access to all records and surveillance video. CMTL vehicles also fall under this provision. Personnel must respond to all FDOH inquiries. Should a CMTL refuse access to a Department of Health representative, or to answer questions, it is subject to disciplinary action.
Certified Marijuana Testing Lab Benefits
The benefits of working with a CMTL include knowing the company adheres to the highest industry standards. That includes:
State-of-the-art security
High-level background screening for all employees
Standardized sample storage and disposal
Rigorous collection and processing methodology
State computer software testing for all stages of the product
Cannabinoid testing, including THC potency
Testing for potential contaminants
State-of-the-art equipment and technology
Onsite inspections and auditing
In addition, a CMTL cannot have any conflicts of interest concerning medical marijuana treatment centers. This strengthens the confidence clients have in their CMTL of choice.
Contact Modern Canna
If you seek to work with a cannabis lab that is known for producing quality data that is verifiable, reproducible, and legally defensible, contact Modern Canna today and learn more about our services. Fill out our online contact form, and a knowledgeable staff member will get back to you as soon as possible. There is a reason why several of the world's largest cannabis and hemp producers choose Modern Canna; not only do we produce quality data, but our customer support is second to none.