For medical cannabis consumers, THC potency in their medication of choice is critical. Recent studies show that many medical cannabis products do not contain the THC levels listed on their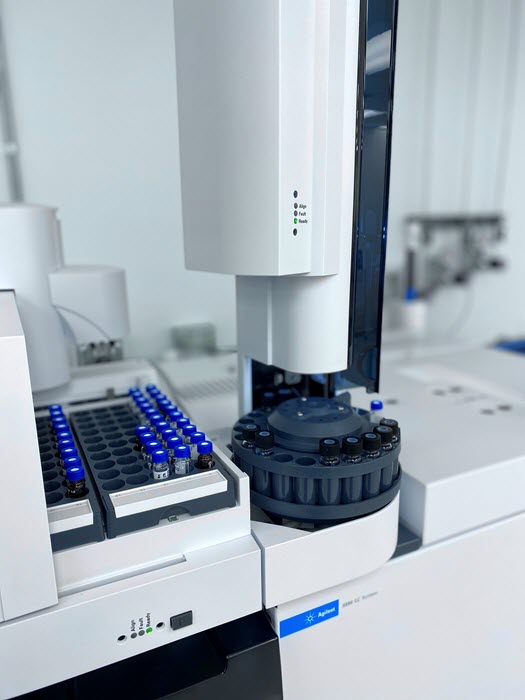 packaging. Whether the THC is too low or excessive can have a profound effect on the patient's health and condition. A lot of labs will claim that they offer precision potency testing but are then unable to validate the accuracy of their data if needed. At our brand new state-of-the-art laboratory in Central Florida, Modern Canna offers accurate THC potency and cannabinoid testing along with the supporting data to validate final results.
We are proud of the fact that Modern Canna is the only Leafly Certified marijuana testing lab in Florida and one of the six initial labs nationwide Leafly chose to partner with.
THC
Delta9-tetrahydrocannabinol, or THC, is the cannabinoid responsible for psychoactive effects in cannabis. Cannabis potency testing reveals the levels of THC in each sample so that consumers know the dosage is accurate and right for their needs.
THC Potency in Edibles
Approximately 25 percent of medical cannabis patients prefer using edibles as their consumption method. Edibles vary a great deal, from gummies to chocolates to cookies, and testing their potency is no easy matter, partly because of the different materials involved. Standard ways of measuring THC potency in other types of cannabis products simply do not work with edibles, since gummies can literally "gum up" the testing instrumentation.
Depending on the material, one of the processes used at Modern Canna is known as cryo-milling. After flash freezing the sample, it is then pulverized into a fine powder, making it easier to work with throughout the rest of the sample prep process. The THC is then removed and tested via conventional High Pressure Liquid Chromatography (HPLC), which separates, identifies, and analyzes all components. The end result is an accurate reading of THC potency levels in any type of edible.
THC Potency and Other Impurities in Oils
Oils and waxes are more concentrated than other forms of medical cannabis. Creating these products may also involves the use of some solvents, which is why Modern Canna also tests for residual traces of these impurities.
Modern Canna also uses both gas chromatography with mass spectrometry and liquid chromatography with mass spectrometry to analyze most impurities found in oils and waxes, as it allows for separation of the molecules, proteins, or nucleic acids, in different manners. Modern Canna will also use electron capture detectors (ECD) to detect additional contaminants. The components also undergo a microbial analyses to ensure unwanted compounds, such as molds and yeasts, are not present in the sample.
THC Potency in Hemp
Analyzing THC potency in hemp is a bit different, since hemp is a legal product in all states, but federal regulations limit THC levels to no more than 0.3 percent. Our hemp testing is conducted via HPLC, which again, is the most reliable method for THC detection and separation.
Contact Modern Canna
If you would like more information about Modern Canna and the many services we provide to the cannabis and hemp industries, contact us today. After the submitting a message via our online contact form, one of our knowledgeable staff members will respond to you as soon as possible.