While recent vaping deaths and illnesses involving THC continue to make headlines, one critical point is not emphasized. Virtually all of these fatalities involve illicit-cannabis products, not the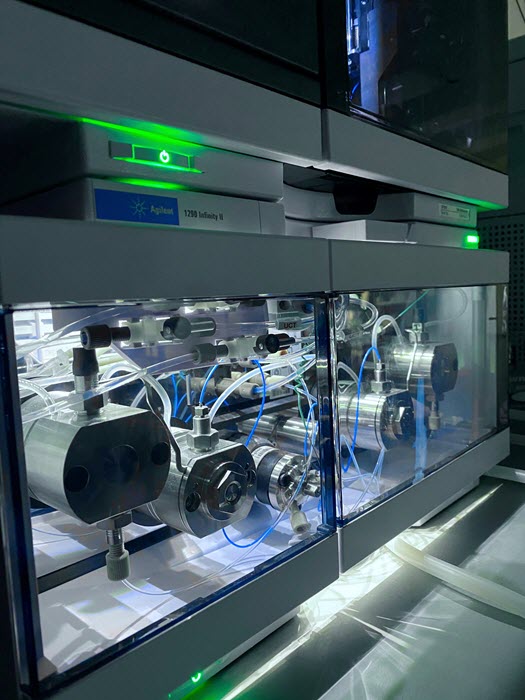 carefully regulated cannabis subject to stringent state standards.
According to the CDC, nearly all of the vape products known to have caused death or severe illness are linked to victims' acquiring them from "illicit in-person or online dealers," or from acquaintances obtaining them from such sources. The culprits include pre-filled cartridges labeled Dank Vapes, Moon Rocks, Chronic Carts, and TKO, all counterfeit brands.
To date, there is no link between legal cannabis and vaping deaths.
Vitamin E Acetate
Approximately half of the illicit vaping samples tested by the FDA contain vitamin E acetate, and scientists believe it is the primary cause for the resulting lung disease and deaths. Sold as an over-the-counter supplement and used as a skin oil, vitamin E acetate is extremely dangerous when inhaled.
The CDC notes that this viscous oil first began appearing in black market vaping products in late 2018 and early 2019. Reportedly, those producing illegal THC vaping products use vitamin E to cut THC oil, enabling them to make more money. These black market scammers' increased profits are coming at the expense of their customers' lives and health. Concentrations of vitamin E acetate as high as 88 percent in the lungs of victims have been recorded, according to the FDA. 
Importance of Vape Testing
Thorough testing of cannabis distillate for contaminants and potency is imperative for protecting user health. When vape products designed for legal recreational or medical consumption are tested properly, they should not prove harmful. The formulations should appear on the packaging.
Anyone using street vape drugs are putting themselves at enormous risk, as there is truly no telling what substances are contained within. 
Vaping Bans Would Exacerbate Problem
Some health officials and politicians are calling for bans on all vape products. That, however, would make matters worse, not better. Such a ban would not stop people from vaping THC, but it would ensure proliferation of the black market products that created this public health crisis in the first place.
What is needed is a practical, 21st century approach to cannabis cultivation and production, and legality on the federal level rather than a patchwork of state laws. Only legalization and strict regulation can stop the scourge of black market products and drive out those adulterating vaporized cannabis.
Testing with Confidence
At Modern Canna, we understand the importance of hemp testing. As Florida's first and most trusted medical cannabis laboratory, we utilize the most advanced technology available for testing for bacteria, fungus, yeast, pesticides, mycotoxins, heavy metals, and residual solvents. We work closely with the Florida Department of Health's (FDOH) Office of Medical Marijuana Use (OMMU) to offer the highest internal and external quality control testing on hemp and cannabis.