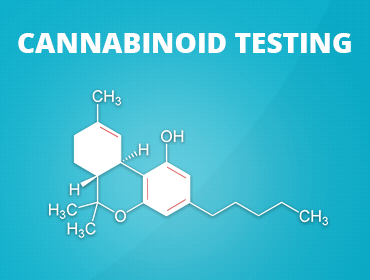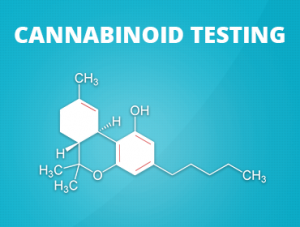 Now that medical cannabis is legal in many states, including Florida, the importance of establishing quality and purity standards has taken center stage. Medical cannabis is still an emerging industry and as such, the regulations in Florida and elsewhere are expected to continue evolving for quite some time. With regulatory guidelines not yet firmly established, it's particularly critical for industry entrepreneurs to connect with laboratories that are capable of adapting to future needs. At Modern Canna Science, our clinicians consistently maintain the highest standards of quality testing and have the capacity to thoroughly test any type of cannabis product to meet the changing needs of this growth industry.
Testing cannabis for purity and quality
Cannabis-related industries are positioned to experience significant growth as public opinion becomes more favorable toward legal marijuana and legislation evolves. Patients and consumers need to know that the products they are purchasing have passed rigorous tests for safety and quality. For instance, potency and cannabinoid testing allows individuals to select the specific type of product that are best suited to their unique needs. Sophisticated labs can test for a variety of cannabinoids, including tetrahydrocannabinol (THC), cannabidiolic acid (CBDA), and tetrahydrocannabivarin (THCV). Emerging studies are continuing to add to the body of evidence that the varying levels of these cannabinoids play a critical role in predicting the effectiveness of a particular product for treating a patient's medical issue. By establishing the potency, testing facilities allow patients to know that the product they select will not only be safe for use, but also work for their symptoms.
The purity of a product is another major concern for patients. Pesticides and other contaminants are a known problem in the medical marijuana industry and not all products available for purchase have necessarily passed quality tests. It's essential that tests for pesticides, mycotoxins, and other contaminants be conducted by an independent laboratory.
Evolving nature of the cannabis testing industry
Since cannabis is being legalized on a state-by-state basis, there is a lack of uniformity among the regulatory guidelines. Several states, including Florida, are still working to establish regulations for testing, dispensing, and other activities. This means that the standards for testing are expected to continue to evolve during the coming months and years.
It's an exciting time to be part of the cannabis testing industry. Testing facilities are driving the regulatory changes, given that they are well-suited to identify needs and adapt to fulfill demands regarding methods. In addition to establishing standards and testing methods, laboratories are expected to use fine-tuned, specialized instrumentation such as cannabis analyzers. Technicians will continue to hone their sample preparation methods as the cannabis industry develops emerging products from plant materials to candies to topical applications and many more.
Modern Canna Science is committed to scientifically proven testing methods to promote the safety and quality of medical marijuana. Our fully equipped labs in Florida are already prepared to thoroughly test any type of cannabis product, including patches, oils, chewables, pills, candy, cannabis cigarettes, and more. Call us today for detailed information about our cannabis testing services.
Additional cannabis testing resources
Laboratory Equipment, Cannabis Testing Opens Up a Whole New Market,
https://www.laboratoryequipment.com/article/2015/06/cannabis-testing-opens-whole-new-market
Florida Today, Medical marijuana is legal in Florida; so now what?
https://www.floridatoday.com/story/news/politics/elections/2016/11/10/medical-marijuana-legal-florida-so-now-what/93581784/