Modern Canna is proud to be the only certified Leafly partner in Florida. We only work with cannabis and hemp companies who take their respective industries seriously and who aim to build sustainable businesses. For hemp clients, the component of interest is almost always going to be cannabidiol (CBD).
---
Modern Canna utilizes the latest methodology and industry-leading technology to ensure that only the safest of hemp CBD products reach consumers. In the context of medical cannabis, patients cannot rely on labeling alone.
By recent estimates, some 70 percent of cannabidiol products sold online are incorrectly labeled, making it difficult – if not dangerous—for customers who use CBD for medicinal purposes.
MCS – a leading Hemp Testing Laboratory
So how do you know your hemp-derived CBD products are as potent as they claim to be and that they are free of potential contaminants? The first step is to ensure that the products you purchase have a Certificate of Analysis (COA) issued by a third-party ISO/IEC 17025 accredited hemp testing laboratory.
A COA is a summary report which typically includes details regarding the purity and potency of the CBD product in question. This summary report creates transparency, letting consumers know that the product's contents and quality are as advertised. The COA is an invaluable resource that contains data showing chemical and organic compounds that were identified and quantified during the analytical process. At minimum, you will usually find cannabinoid potency data on a COA, with an emphasis on THC and CBD.
Many products typically come with QR codes on the label. When a consumer scans a QR code they should be redirected to a COA, not only showing them analytical data, but also showing which lab performed the analysis, the date when the testing took place, and any additional information about the sample batch that was tested. If you are uncertain about the authenticity of the COA, we encourage you to contact the producer and ask for more information.
How to Read a Hemp COA
Responsible consumer due diligence requires reviewing a hemp certificate of analysis (COA) before purchasing or taking any CBD products.
One of the first things you will notice on most COA's is a list of the cannabinoids detected along with their concentration. Under the ID column, you can read which cannabinoids were tested for the psychoactive component D9-THC. To be legal, this number must be lower than .3 percent. If under the Weight % column, you see "ND," this stands for Non-Detect, meaning the amount of D9-THC is so small as to be virtually undetectable by the lab.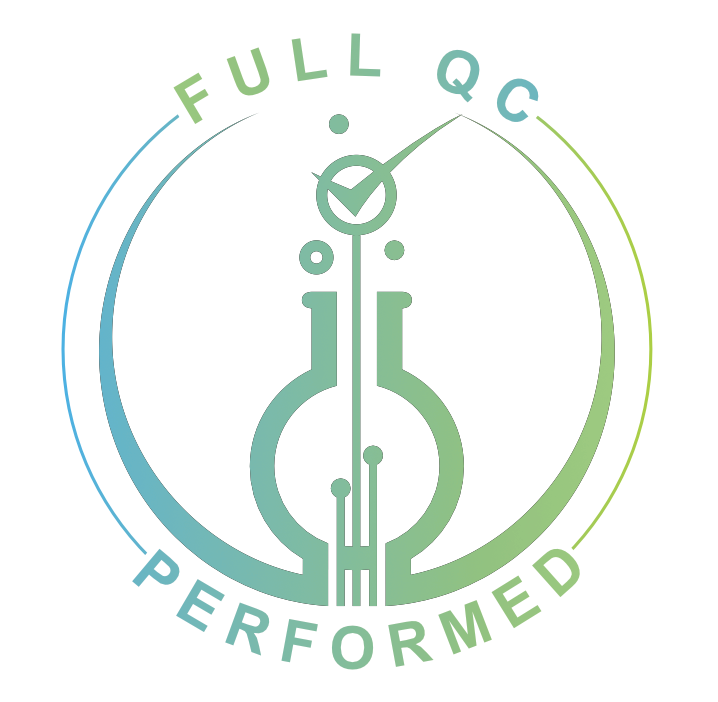 Some other acronyms you will find on a COA include "LOQ" or "limit of quantification", "RPD" or "relative percent difference", "MDL" or "method detection limit", and "PQL" or "practical quantitation limit". Compare the results of your COA to the allowable limits or maximum amounts as outlined by your state regulators. If contaminants such as pesticides, heavy metals, mycotoxins, or residual solvents were analyzed, check the COA to make sure they received a "PASS" which indicates the amount tested fell within the legal limits. A "FAIL" determination suggests otherwise.
Hemp-derived CBD products have therapeutic benefits for many, but it's vital to understand precisely what you're buying. Whether you're looking for a THC-free option, or simply want to avoid the side effects of a mislabeled product, independent laboratory analysis is critical.
ISO/IEC 17025 accreditation is only half the battle
Hemp and its derivatives are consumable items that are susceptible to pesticides, microbes, mycotoxins, heavy metals, and other dangerous contaminants. At Modern Canna, we recognize the importance of quality, accuracy, and integrity when it comes to hemp testing. A laboratory with ISO/IEC 17025 accreditation such as ours has validated methodology and is able to generate accurate results at an internationally accepted level. However, just because a lab is ISO/IEC 17025 accredited doesn't necessarily mean they are a trustworthy lab.
The hemp industry has been plagued by inaccurate third party testing for several years. While it continues to get better as the industry evolves, there are still cases of data manipulation, where labs inflate potency numbers in order to appease hemp cultivators or CBD product manufacturers. Whether it's inflating potency numbers or deeming unsafe products safe for human consumption, these labs continue to give the industry a bad reputation.
At the end of the day, there are two different types of hemp CBD businesses out there.
Those who truly want to build sustainable brands that will grow and mature with the industry.
Those who want to capitalize over the next few years by taking advantage of a relatively new, vulnerable, and loosely regulated industry.
The latter will do or say whatever it takes to generate more business, even if its unethical and/or based on deception. In most industries labs cannot get away with falsifying data for long because there are federal regulations and standards in place to prevent them from doing so. However, each state regulates cannabis and hemp differently, making it easier for unethical businesses to find loopholes.
There is good news:
These labs who are willing to cut corners and deceive consumers are risking their certifications and licenses to operate. Eventually, regulations will tighten, the industry will evolve, and they will get flushed out.
Do your due diligence. Contact the producer and ask them to provide you with the quality control report that supports the COA in question. Remember, the COA is essentially just a summary report. A good third-party laboratory should always issue quality control data with every batch they test. The quality control helps verify that the laboratory is following proper protocol and producing verifiable data. Good labs and producers are transparent and would be happy to provide the consumer with this information. See our quality control page for more.
Comprehensive hemp testing services in Florida
Consumers want to feel confident about the contents of their hemp CBD products. That is why more providers are turning to Modern Canna in central Florida for reliable analytical chemistry. We have the technical expertise, validated methodology, integrity, and ethical core values to pair with our ISO/IEC 17025 accreditation.
Our protocols for hemp testing are in alignment with the USDA's interim standards, as we keep our finger on the pulse of this rapidly evolving industry. To learn more about our cannabis and hemp analysis modalities and processes, feel free to contact Modern Canna.
You can contact our Florida headquarters by email, phone, or using our online form.
Additional Resources:
USDA, Hemp Testing Interim Rules https://www.ams.usda.gov/sites/default/files/media/AMS_SC_19_0042_IR.pdf
Cannabis Industry Journal, The Case for ISO/IEC 17025 Accreditation in Cannabis Testing Laboratories https://cannabisindustryjournal.com/column/the-case-for-iso-iec-17025-accreditation-in-cannabis-testing-laboratories/
ISO.org, ISO/IEC 17025 https://www.iso.org/files/live/sites/isoorg/files/store/en/PUB100424.pdf