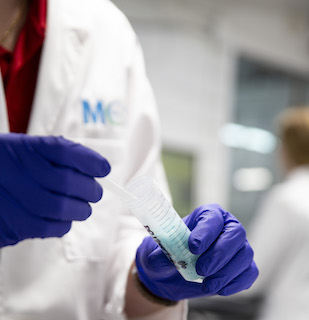 Hemp and cannabis testing laboratories receive high volumes of samples every day, making workflow management and quality control a real challenge. A lab's primary product is data, which needs to be accurate, reliable, and reproducible. A Laboratory Information Management System, also known as an LIMS, eliminates the risks of human error by automating crucial processes. This advanced software is used to control, track, document, analyze, and report information with complete accountability.
Fundamental features of an LIMS
An LIMS mitigates the risk of data redundancy, transcription mistakes, and other errors that can compromise testing integrity or report analysis. Moreover, this software enables customers to make requests for multiple sample testing, view lab results in real-time, and have access to Certificates of Analysis (CoA).
Below are some of the fundamental features of an LIMS used by independent labs in the cannabis industry:
Sample tracking with chain of custody
Data entry
Integrated barcoding
Sample scheduling
Quotation and Invoicing
Instrument integration
Inventory of chemicals
Equipment tracking for necessary maintenance and calibration
Time tracking
Personnel management
Workflow automation
Customer relationship management
Real-time reporting
Integrated web portal with 24/7 access
What are the benefits of LIMS?
The primary purpose of an LIMS is to enhance efficiency and accuracy in laboratory operations. An LIMS can be custom programmed to account for the lab's specific workflow and evolving needs. In the context of consumer safety and drug potency, an LIMS is essential for laboratories to function reliably and in compliance with state and federal regulations.
An LIMS offers numerous advantages through better data management. The software registers comprehensive audit logs for all lab processes along with a date and time stamp. It electronically imports metadata from integrated instrumentation and allows flexible interfaces to other systems.
An LIMS system can automate a variety of reporting tasks, including ad-hoc customized reports that can help staff make informed decisions in real time.
In short, an LIMS helps to produce reliable, repeatable lab results. The software eliminates the rate of error, speeds up labor-intensive tasks, and tracks turn-around times for better performance and efficiency. The system also provides the necessary documentation and traceability for ISO 17025 accreditation.
How an LIMS streamlines hemp testing labs
There are various trades that rely on Laboratory Information Management Systems for and streamlining workflows and improving efficiencies. With the growing needs of the cannabis industry, Modern Canna utilizes the latest software systems to track everything from samples and stability testing modules to generating Certificates of Analysis (COA). Our hemp test lab is the only certified Leafly partner in Florida and has the technological expertise to provide good data and validated products.
For more information about our LIMS or quality control measures for cannabis and hemp testing, please contact our Lakeland offices today.