A recently passed law in Florida, SB 1676, aims to ensure that all hemp products sold in Florida are safe for human consumption. Legal hemp products must comply with several requirements outlined in SB 1676. SB 1676 requires that any retailer distributing hemp products in the state test their products in a certified hemp testing laboratory. Hemp retailers in the state must obtain a license from The Florida Department of Agriculture and Consumer Services. The FDACS set hemp cultivation, processing, and distribution guidelines. SB 1676 establishes a level of quality control that assures the industry remains reputable and trustworthy. Modern Canna offers a comprehensive range of testing services for hemp and hemp-derived samples.
Terms & Definitions SB 1676 defines
In SB 1676, the term "food" refers to items not traditionally considered food. These items include snuff, chewing gum, and smokeless products derived from or containing hemp.
"Cannabis" encompasses all parts of the plant, any compound, any manufacture, salt, derivative, mixture, or preparation of the plant, except marijuana.
Any part of the hemp plant containing less than 0.3 percent tetrahydrocannabinol, including the seeds, and derivatives, extracts, cannabinoids, isomers, acids, salts, and salts of isomers thereof are considered hemp.
Products containing synthetic cannabinoids are not considered food, as they have been artificially infused with cannabinoids that do not occur naturally in the product.
Protecting Patients from Harmful Contaminants in Hemp Products
SB 1676 specifies that hemp products contain less than 0.3% THC and are free of harmful contaminants such as heavy metals, pesticides, and bacteria. Exposure to harmful contaminants can be especially dangerous for consumers with compromised immune systems. By requiring that all hemp products be sold in Florida are free from harmful contaminants, SB 1676 can protect these vulnerable consumers from additional health risks.
Hemp extract products intended for inhalation cannot be sold to persons under 21. A provision of SB 1676 prohibits the sale of food and other products intended for consumption by humans to anyone under the age of 21.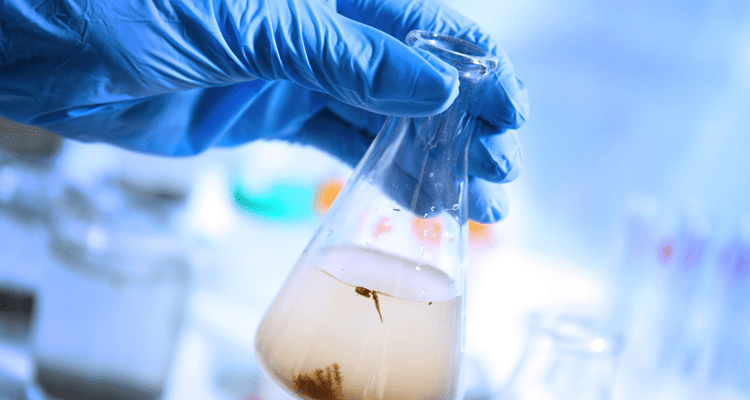 New Guidelines for Packaging & Labeling
A container for hemp extract must include a barcode, a certificate of analysis, the batch number, an Internet address, an expiration date, and other information. In addition to providing consumers with COA, packaging must be:
Suitable for human consumption

Materials designed to minimize light exposure

Reduces exposure to high temperatures

Unattractive to children

Poison Prevention Packaging Act of 1970 compliant.
Consumers who use hemp products for medical purposes will benefit from clear and concise labeling because it provides detailed information about the products and ensures they are free of harmful contaminants.
QR Code for viewing COAs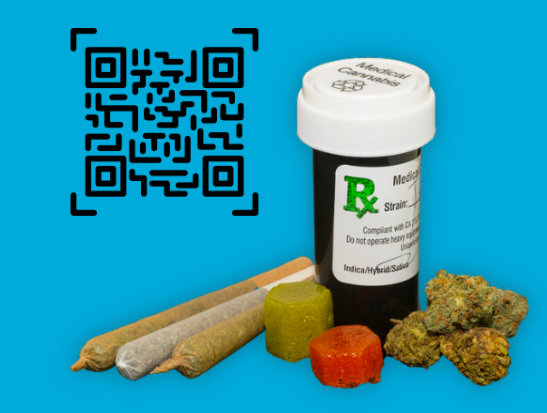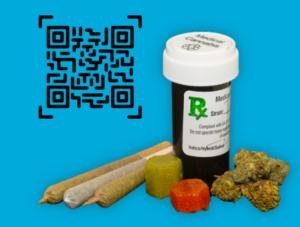 SB 1676 mandates that every hemp product sold in Florida must be accompanied by a QR code that links to the product's certificate of analysis (COA). A COA should contain information regarding the purity and potency of the product, as well as any contaminants found during testing. With this labeling requirement, consumers will be able to obtain more detailed information about the products they purchase. The QR code on the label can be scanned by consumers to access the COA. This will enable them to verify whether or not the product they are purchasing meets the requirements.
Requirements for Hemp Extract Distribution and Sale in Florida
The term hemp extract refers to any substance or compound that contains more than trace amounts of a cannabinoid and is intended for ingestion or inhalation. It is derived from or contains hemp and does not contain any other controlled substances.
Hemp extract may only be distributed and sold in the state if the product has a certificate of analysis prepared by an independent testing laboratory. This is if the batch contained a total delta-9-tetrahydrocannabinol concentration that did not exceed 0.3 percent and if the batch did not contain contaminants unsafe for human consumption.
By establishing clear regulations for hemp product sales, consumers can purchase them with confidence. SB 1676 sets forth many regulations and requirements for hemp products to be sold legally in the state. The bill takes effect on July 1, 2023. For the analysis of hemp samples and hemp-derived samples for contaminants, Modern Canna offers an extensive range of testing solutions including but not limited to: pesticides, heavy metals, mycotoxins, microbials, and residual solvents.
References
Legislature is committed to working together with Floridians. The Ledger, 2023, www.theledger.com/story/opinion/columns/2023/05/01/legislature-is-committed-to-working-together-with-floridians/70150696007/.
Perry, Mitch. Florida Senate approves hemp bill — without limiting THC levels in products. Florida Phoenix, floridaphoenix.com/blog/florida-senate-approves-hemp-bill-without-limiting-thc-levels-in-products/.
SB 1676: Hemp. The Florida Senate, 2023, www.flsenate.gov/Session/Bill/2023/1676/BillText/er/HTML.