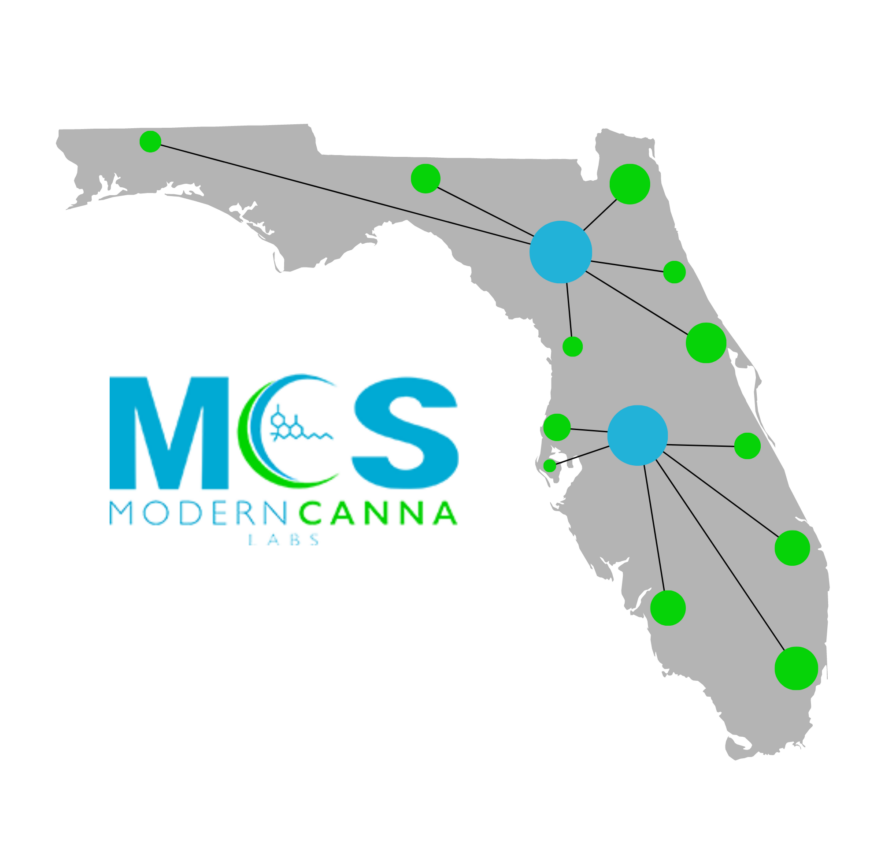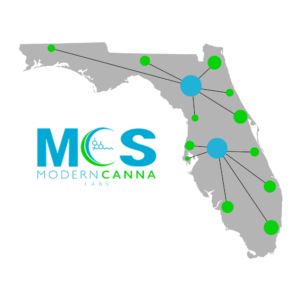 The Florida Department of Health published an emergency rule in February 2023, 64ER23-1, establishing the application deadline for 22 additional Medical Marijuana Treatment Centers (MMTCs). The Florida Department of Health (FDOH) must issue four (4) additional Medical Marijuana Treatment Centers (MMTC) licenses for every 100,000 registered patients. The addition of 22 licenses will keep up with 804,066 active patients as of March 31st, 2023. The applications are extensive and detailed, requiring substantial information and documentation.
Application window
A "batching cycle" allows a comparative review of several applications. The FDOH will establish a separate application window for each batching cycle for licenses. Applications for this cycle will be collected between April 24th and 28th, 2023. The application window will be the first major opportunity for new entrants to the Florida cannabis market since the 2017 legislation was passed.
Application fee
The license application fee for new medical marijuana businesses wishing to operate in the state of Florida is $146,000.00. MMTC operators are required to renew their licenses every two years. Renewal fees are now calculated based on the state's cost to regulate the industry. The FDOH has revised the renewal fee to be $1,223,124.42 for all license renewals due between January 1, 2023, and December 31, 2024.
Floridas Vertically Integrated Program
Florida is one of the few cannabis markets in the country where cannabis businesses' growth is entirely determined by customer demand. Florida's Vertically Integrated Program requires all medical marijuana providers to handle every aspect of the marijuana supply chain, from cultivation to distribution. The licensed MMTCs have the ability to create and manage an unlimited number of production and retail facilities. MMTCs are the only authorized distributors of medical marijuana, which is why many Multi-State Cannabis Operators are eager to expand in Florida.
Requirements for an MMTC License in Florida
MMTCs provide the only source for qualified patients to obtain medical marijuana, so it is imperative to ensure that they comply with all regulations. Applicants must meet the following requirements to be considered for Medical Marijuana Treatment Centers (MMTC) licenses: 
The applicant has operated a business in Florida for five years

A Level 2 fingerprint-based background check for all owners and managers

Vertically integrated operations

Appointment of a Florida Medical Director meeting regulatory qualifications

Certified financial statements for the applicant entity

Proof of available capital

Projected budgets

Individual disclosures and ownership information
Background screening information
Applicants must provide documentation demonstrating that they have registered to do business in Florida for five consecutive years, whether they are a natural person or a business entity. Applicants are ineligible for licensure unless they have completed a level 2 background screening. Owners and managers must submit fingerprints to a LiveScan Service Provider to ensure eligibility.
Cultivation Plan & Supporting Infrastructure
The applicant's Cultivation Plan must address the applicant's plans to cultivate marijuana per FDOH regulations. An application must contain a plan for inspecting seeds and plants, as well as a list of additives, pesticides, fungicides, and herbicides that the applicant intends to use. Although applicants must provide information on the additives in their products must still undergo pesticide testing and containment testing. The applicant must have a plan to ensure sanitation and waste disposal regulations are followed in cultivation facilities.
The Cultivation Infrastructure section describes the proposed cultivation areas and how that infrastructure will adequately support the applicants' cultivation plans. Infrastructure plans for cultivation facilities must include capacity; cultivation environment (e.g., indoor greenhouse, clean room, etc.); cultivation systems (e.g., lighting, nutrient dispersal, data collection, power, irrigation systems), and environmental control systems.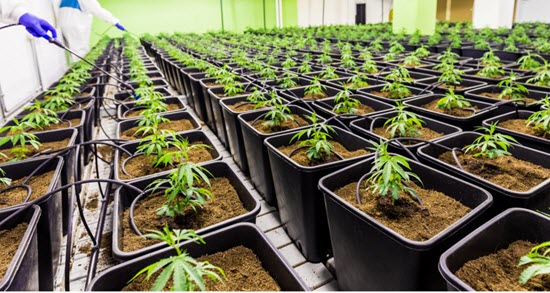 Processing Plan & Supporting Infrastructure
An applicant must submit a processing plan to the FDOH outlining how they intend to process marijuana. In the application, additional information must be included, including solvents and gases to be used; packaging and labeling of usable products, a quality assurance program, record keeping for all test results and samples, etc.
The Processing Infrastructure section describes the proposed processing plan and how the infrastructure will accommodate the applicants' plans. Facilities infrastructure processing plans must include the proposed processing area; the envisioned processing facility, extraction and concentration equipment, and analytical and safety equipment.
Dispensation Plan & Supporting Infrastructure
According to the FDOH, applicants are required to submit a Dispensation Plan outlining how they plan to dispense marijuana in Florida. The Dispensation Plan includes the following topics and more: a list of product offerings, the number of proposed dispensing facilities, delivery methods, and methods for tracking marijuana dispensation.
Dispensation Infrastructure describes the proposed areas and infrastructure for dispensing marijuana as well as, describes how that infrastructure will be equipped to carry out the applicant's dispensing plan. Dispensing infrastructure plans must include the following and more: Accessibility of applicants' proposed dispensing facilities, computer networks, and vehicles.
Security & Accountability
A plan must be in place to ensure the safety and security of the premises where the applicant intends to grow, process, store, or dispense. The applicant will be asked to discuss the following and more: management plan for securing marijuana, security alarm systems, entrance points, panic alarms, and duress alarms.
Experience in the marijuana industry
Applicants must possess 5 years of experience operating a business in Florida. Applicants should provide a plan outlining how they (or the applicant's personnel) have implemented a cultivation, processing, dispensing, or security plan. Applicants should disclose relevant experience in regulated industries, like agriculture, horticulture, commercial manufacturing, analytical chemistry, microbiology, retail sales, inventory management, and any other business experience you deem relevant to your proposal.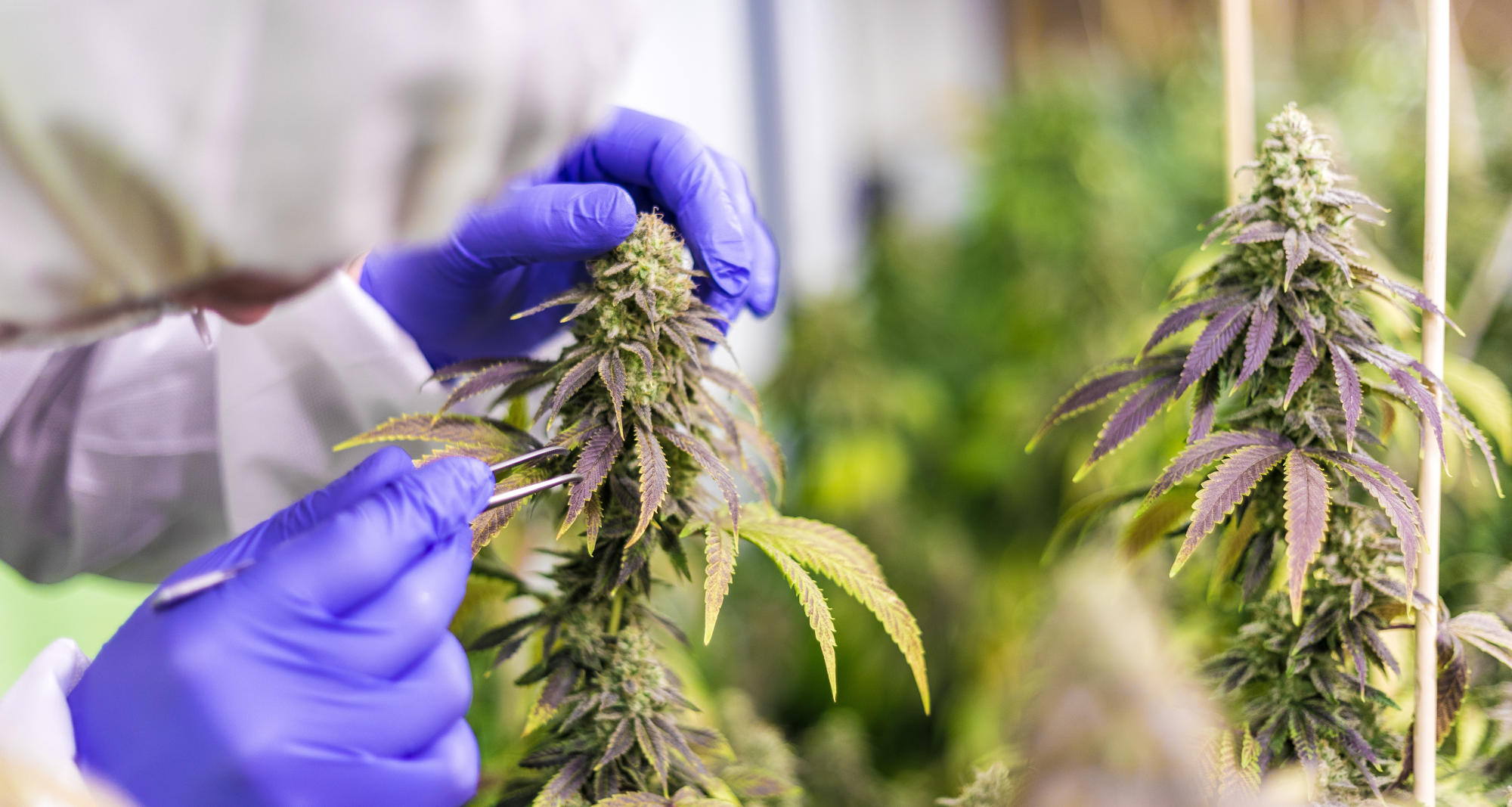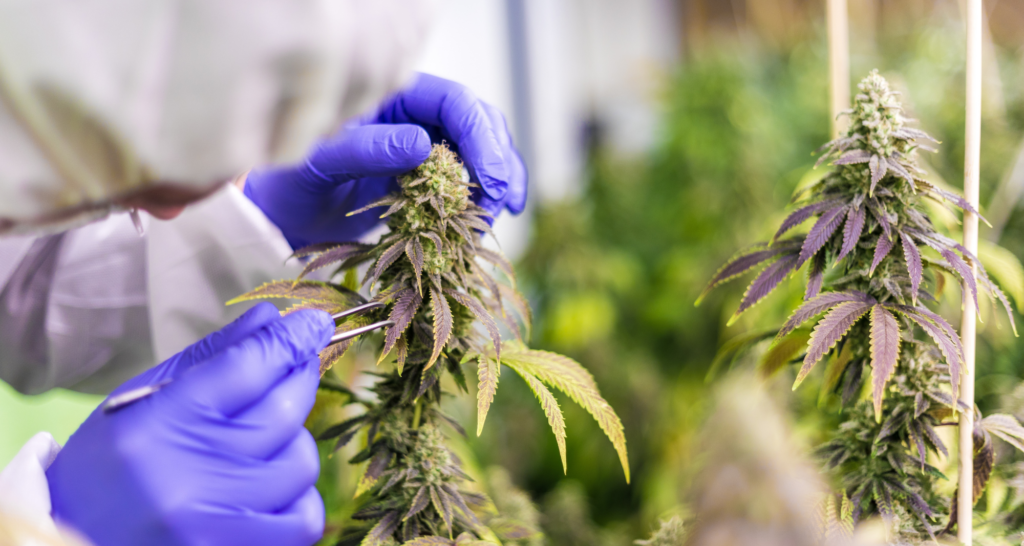 Medical director – what is an MD?
A Medical Director (MD) holds an active, unrestricted license as an Allopathic or Osteopathic physician in the state of Florida. It is required that an applicant demonstrate that their Medical Director has experience in medical marijuana. This includes any previous employment with a Florida-licensed entity that cultivates, processes, or dispensaries marijuana. 
What should be included in the diversity plan of applicants?
As part of their license application, applicants must outline how diversity will be promoted within their organization's workforce. The outline should include:
How MMTCS will promote the participation of lawful, permanent residents of Florida who are minorities.                       

This includes African Americans, Hispanic Americans, Asian Americans, Native Americans, and American women.

What will applicants do to promote and contract services to veteran and minority businesses?

Applicants will recruit minority persons and veterans.

A list of goals, programs, and metrics that applicants will use after becoming licensed as MMTCs. 
Certified Financial Documents & Available Funding
The final step in the application process is to provide Certified Financial Documents for Available Funding. Applicants must demonstrate that they have the financial resources to implement cultivation, processing, dispensing, and security and accountability plans. It is the applicant's responsibility to identify the number of funds needed for each phase of the business plan (for example, each step in the implementation process). The applicant's proposed financial budget for the first two years following licensure should include an explanation of how the budget is aligned with the applicant's objectives.
Evaluation & scoring steps
Phase One Review – The Department reviews applications for apparent errors and omissions.

Phase Two Review – Sections will be qualitatively reviewed and scored by the Department's evaluators.

Phase Three Review. – Calculation of the Total Application Score.
The MMTC Application Instructions are designed to compare applicants easily. The FDOH checks for errors in applications before assigning nine evaluators to evaluate each section of the application. Experts in relevant disciplines will be assigned as evaluators. The section scores are calculated after evaluating the application section by section to calculate the total application score. The Department will select the highest-scoring applicants for licensure up to the available number of licenses in the batching cycle.
Each evaluator will score only one specific section of the application as follows:
Plan for Cultivating Marijuana and Supporting Infrastructure

Plan for Processing Marijuana and Supporting Infrastructure

Plan for Dispensing Marijuana and Supporting Infrastructure

Plan for Security and Accountability

Ability to execute Proposed Plans

Medical Director

Personnel

Diversity Plan
MMTCs are required to test their products for potency and contaminants with a certified cannabis testing laboratory before selling them to patients. As Florida's leading MMTC testing provider, Modern Canna ensures patients have access to the highest quality cannabis products. 
More Information on Getting an MMTC License in Florida:
https://knowthefactsmmj.com/rules-and-regulations/