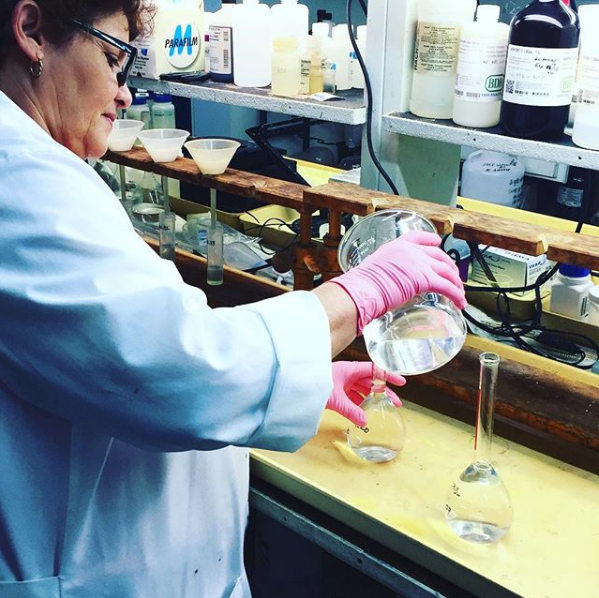 Marijuana treatment centers in the State of Florida MUST use laboratories that have been certified by the Florida Department of Health. This new law went into effect as of July 1st, 2018 as Statute 381.988 of Title XXIX. Modern Canna Science is one of just a handful of laboratories with this certification. As such, we adhere to all regulations mandated by the Department of Agriculture and Consumer Services, as well as the Department of Environmental Protection. Even if you are not running a marijuana treatment center in Florida, there is merit to keeping up with the trends before it becomes the official "law of the land."
What do certified marijuana testing labs offer that others don't?
In the scientific community, your results are only as good as your testing methods, equipment, sanitization, and expertise in assessing the results. No one wants to throw money into the fire by paying a lab for marijuana tests that aren't accurate. There have been cases where so-called "technicians" used little more than a home chemistry set and unverifiable methods to completely fabricate marijuana test results. Some labs pride themselves on being "industry friendly" and simply telling growers what they want to hear, rather than providing true insight into what's being grown.
When you work with a certified marijuana testing laboratory like Modern Canna Science, you can count on:
High laboratory security standards to protect your assets
Personnel who pass a level 2 background screening, as required by the Department of Law Enforcement
Standardized sample collection and processing methods
Proper storage and disposal of all samples
Use of a state computer software tracking system that traces marijuana from seed to sale
THC potency, cannabidiol concentration, and contaminant level proficiency testing
Auditing, onsite inspection, and quality assurance protocols that are implemented and strictly enforced
Top equipment, properly sanitized, inspected, and maintained
Evidence of no conflict of interest with medical marijuana treatment centers
Here at Modern Canna Science, we are not waiting for the laws to keep up with the ever-evolving industry. We're always a step ahead at securing every possible accreditation that could become the next universal standard. Our Central Florida laboratory is in compliance with all state and Department of Health regulatory statutes. Our testing standards comply with the Cannabis Safety Institute recommendations, Medical Cannabis Recreation Safety Act, and the Adult Use of Marijuana Act.
You get more bang for your buck with a certified marijuana testing lab
Labs that aren't certified may be fine with giving you a rough estimate of how much THC is in a sample. Modern Canna Science goes further. We want you to know, without a doubt, that your product is safe from contaminants. We want to help you identify and understand the unique characteristics of the strains you're testing, so you can do a better job of labeling products and cultivating future strains. Your certified marijuana testing lab results will include information on:
Pesticides (based on AOAC Official Method 2007.01)
Cannabinoids like THC, THCA, CBD, and CBDA
Bacteria and fungi (based on state parameters)
Volatile Organic Compounds and residual solvents
Water activity or lack thereof, involved in microbial growth
Terpene flavor and effect components within the strain
Our methods include gas chromatography, high resolution mass spectrometry, high performance liquid chromatography, flame ionization detection, UV detection, and ultrasonic extraction. Our scientific staff members are chemists with years of experience specific to analytical chromatography.
Marijuana testing is crucial, from consumer safety to brand integrity
Marijuana is a natural plant. Like any plant exposed to the natural elements, marijuana plants can come into contact with pests, heavy metals, residual solvents, pesticides, fungus, mold, and other contaminants. Even if you are growing in a very controlled environment, issues can arise from time to time. Beyond the important issue of consumer safety, you also want to identify the cannabinoids present, as well as the amount of potency, to ensure that your labels are accurate and prescribed accordingly. Accurate, certified testing protects your brand integrity, your consumers, and your future as a vital part of this burgeoning industry.
Contact Modern Canna Science for more information on our state-certified Florida marijuana testing lab.