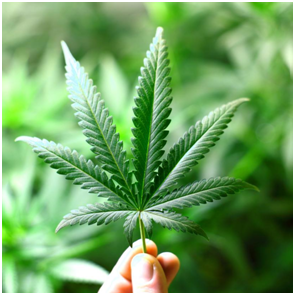 The state of Florida made historical progress in 2016 when it legalized the use of medical marijuana. This was a pivotal landmark for the cannabis industry. What does 2018 hold? For many, there was hope of even more forward progress with the legalization of cannabis for recreational use. For now, though, it looks like that hope will have to wait a few more years.
Floridians Want Cannabis Legalization
Currently, eight states have legalized recreational marijuana. Florida currently isn't one of these states, despite the fact that the majority of Floridians support it. Benefits of legalization include the additional tax revenue it could bring in.
Legalizing cannabis use and possession is supported by 56% of Florida citizens, according to a 2016 Quinnipiac poll. Furthermore, an overwhelming 80% of citizens were in support of the eventual bill that legalized medical marijuana use.
The Push Towards Legalization
Efforts to legalize recreational use have fallen short. Supporters from two separate organizations have put forth a petition that would put the initiative on a state ballot scheduled for November 6, 2018. The petition required 766,000 signatures and had a Feb 1 deadline. Organizers admit they will fail to reach that threshold. Supporters are now looking to reignite the topic down the road in 2020.
One of the organizers is Michael Minardi, a Tampa-based lawyer who leads the pro-cannabis organization, Regulate Florida. According to his estimate, his group has collected roughly 40,000 signatures. While far short of the threshold, he's hoping it would be enough to trigger a case review from the Florida State Supreme Court.
The constitutional amendment Regulate Florida is pushing for will legalize the use, sales, and cultivation of marijuana for individuals 21-years-of-age and over. Under the proposal, Florida citizens will be permitted to grow up to six cannabis plants per household.
What's Next?
With legalization efforts pushed back to 2020, some Florida lawmakers are pushing for additional measures to lessen the penalty for users. State Representative Carlos Guillermo Smith is pushing for House Bill 123, which would make marijuana possession of 20 grams or less a non-criminal offense. Possession of that amount is currently classified as a misdemeanor. Under this proposed bill, offenders would instead face a minor $100 fine or 15 hours of community service.
Florida Medical Marijuana Testing
For the time being, growers and users may still use marijuana for medicinal purposes. This means medical marijuana dispensaries still rely on suppliers, growers, and cultivators.
Currently, under state law, medical users cannot smoke the drug. The drug can be administered in the form of vapor juices, encapsulations, suppositories, oil suspensions, topicals, and sublingual tinctures.
Contact Modern Canna Science to have any and all oil forms of medical marijuana tested in Florida. We provide comprehensive analysis of your sample's purity, strength and profile. Make sure you're producing the best product possible with the data our state-of-the-art medical cannabis analysis can provide.
Additional "Florida Recreational Cannabis Laws" Resources:
Quinnipiac Poll, https://poll.qu.edu/florida/release-detail?ReleaseID=2346
10 News, Recreational Marijuana Is Officially Legal in California. Is Florida Next? https://www.wtsp.com/news/politics/florida/california-legalized-recreational-marijuana-is-florida-next/504068467