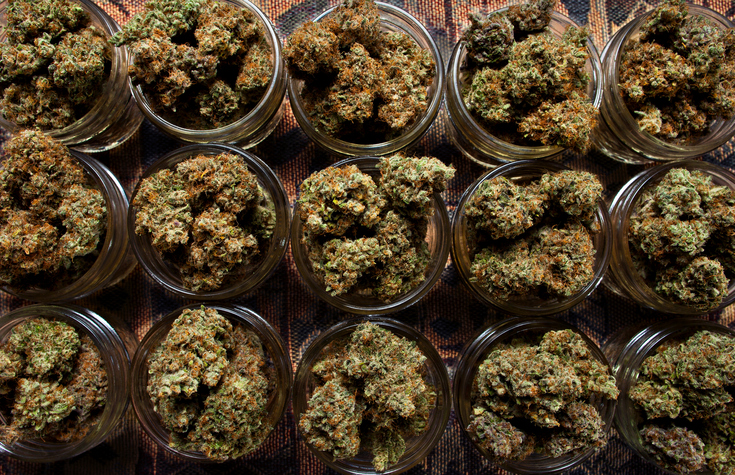 Looking to open a marijuana dispensary in Florida? Technically known as "Medical Marijuana Treatment Centers," these businesses are authorized to possess, cultivate, process, sell, and transport cannabis products.
According to the Orlando Business Journal, medical marijuana in Florida has grown into a $6 billion industry — and that was only in the first nine months of 2018. There are now more than 325,000 Floridians with valid medical marijuana cards, and medical cannabis sales via dispensaries totaled roughly $300 million last year.
While the market is ripe for additional medical marijuana dispensaries, obtaining an Medical Marijuana Treatment Center (MMTC) license is not without challenges. There are financial prerequisites, processing delays, business licensing criteria, and confusing legal stipulations.
In May of 2018, the Florida Department of Health filed a Notice of Proposed Rule allowing for additional Medical Marijuana Treatment Centers. The application process for MMTC licensure is currently on hold amidst ongoing litigation. During the interim, prospective applicants can take steps to familiarize themselves with the state's requirements and current cannabis laws, and address their short and long-term capital needs to meet licensure requirements.
10 requirements for an MMTC license application
It costs $60,830 to apply for Medical Marijuana Treatment Center Registration, and the fee is non-refundable.
All applicants must meet these minimum requirements, as outlined by the Office of Medical Marijuana Use (OMMU):
Applicant has been registered to do business in Florida for at least 5 consecutive years
Have a valid nursery certificate of registration issued by the Department of Agriculture & Consumer Services
Technical ability to cultivate and produce marijuana, including low-THC cannabis
Have security personnel and resources to safely operate as an MMTC
Accountability of raw materials and other inventory to prevent unlawful access by others
Suitable infrastructure in place to dispense medical marijuana to qualified patients
Demonstrate financial ability to maintain operations for the two-year approval cycle
All owners, board members, officers, and managers have passed a level 2 background screening
Hire a Medical Director to oversee all activity
Diversity plan that safeguards minority persons and minority business enterprises
Within 10 days of licensure, applicants must be able to post a $5 million performance bond issued by an authorized surety insurance company rated in one of the 3 top rating categories. If this is not feasible, an irrevocable letter of credit payable to the department may be accepted.
Florida's leading marijuana testing lab
Given the changing landscape of MMTC registration, staying abreast of state licensing and legal requirements is essential.
After you have been awarded a license, you'll want to partner with a trusted laboratory that is ISO/IEC 17025 certified to perform cannabis potency testing, terpene testing, and detailed screenings for potential contaminants, such as pesticides, mycotoxins, residual solvents, heavy metals, molds, and microbial agents.
Modern Canna is Florida's first medical marijuana testing laboratory and is the only lab in the southeastern United States that is a Leafly Certified Partner. Modern Canna uses the latest technologies to ensure the quality and safety of hemp and cannabis-derived products.
We are well-versed in Florida's medical marijuana regulations and offer a wide range of services to help you evaluate the safety and potency of the cannabis products you sell. Reach out to learn more about our cannabis and hemp testing services in Central Florida.