The cannabis industry is still in its infancy, so knowing someone who works in a cannabis testing lab may be hard to come by. Due to this, the ins-and-outs of careers within the cannabis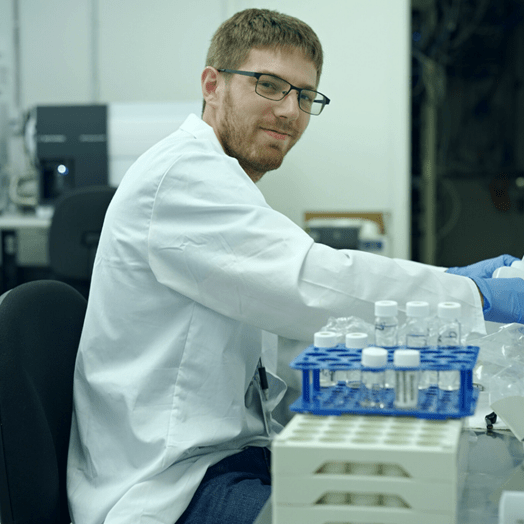 testing industry have become unintentionally obscured. This article hopes to help give you a better insight into a cannabis testing laboratory.
Working for a cannabis testing laboratory is exciting and rewarding
Working at a cannabis testing laboratory is exciting. Given that the cannabis industry is growing at a rapid pace, new discoveries, products, methods, and all-round advancements are common aspects. Being a part of the science and technology of an up and coming industry is both inspiring and stimulating. With this, there are continuous opportunities for growth within the industry.
Working at a cannabis testing lab is also rewarding in more ways than one. The work can be intellectually stimulating, which is a positive aspect if you are someone who prioritizes continuous learning and curiosity. Additionally, cannabis testing contributes to a greater overall cause — it ensures consumer safety. Knowing you are giving back to your community and helping legitimize a safer/more natural alternative, evokes a sense of satisfaction and accomplishment.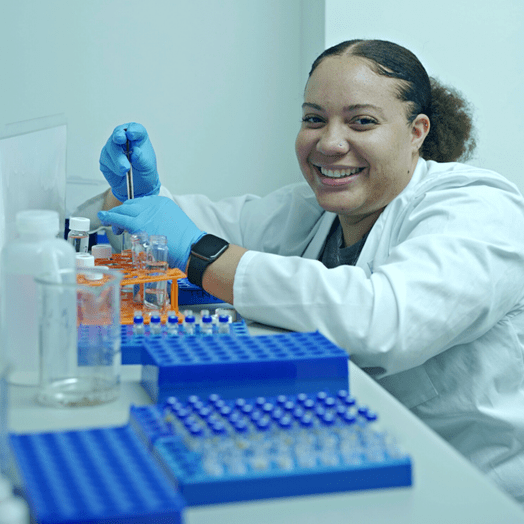 Working for a cannabis testing lab is also challenging at times
With every new industry comes challenges. Cannabis itself is a tricky matrix to work with in the laboratory, and the science behind all its chemical constituents is still not fully understood. Cannabis and cannabis derived products can also be harsh on testing instruments. Some cannabis samples have a tendency to be sticky, therefore leaving residues that could lead to issues with instrument performance. This usually calls for frequent troubleshooting, which is why critical thinking in a cannabis lab is required. 
Any company that works with cannabis has to also abide by strict security protocols. Policies and rules to eliminate theft and diversion are heavily enforced. Security systems and the use of surveillance cameras in each room of the lab, are monitored very closely. Working with a federally illegal substance also makes it difficult for the cannabis lab owners to get sufficient insurance coverage and/or find reliable banking solutions.
Rapid and intense growth can sometimes lead to a hectic work environment. Employees must always be on their toes, ready to make quick decisions. Since rules and regulations are regularly modified, changes must be implemented in a timely manner. Quick changes means being adaptable and able to pivot when needed. Furthermore, commercial cannabis labs have a much different atmosphere than research or academic labs. Cannabis labs have deadlines to meet and client turnaround times to fulfill. The state of Florida has a rule in which products cannot be sold until they are tested by a certified third party lab and passed. Thus, clients relentlessly put pressure on labs to produce results so that they can take their products to market. Analytical chemistry is complex and producing quality data takes time; so creating a balanced flow between accuracy and efficiency is critical.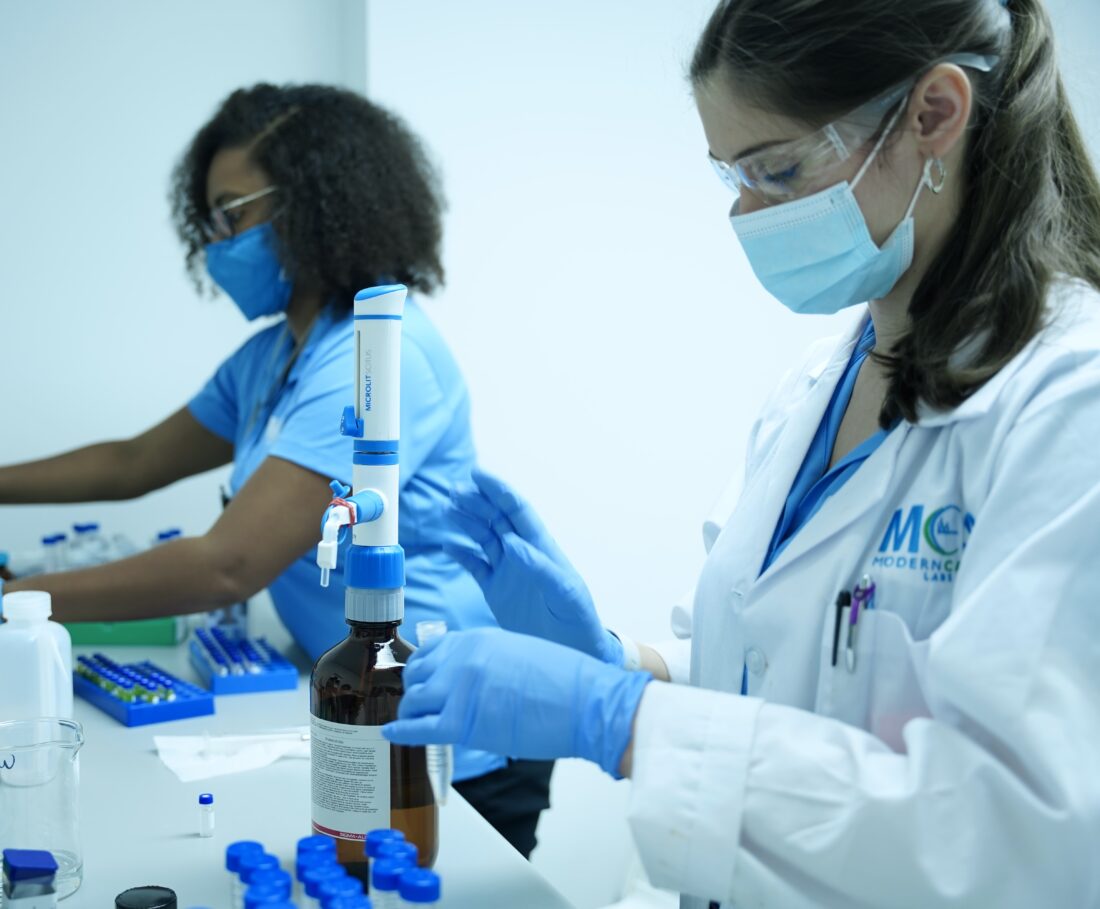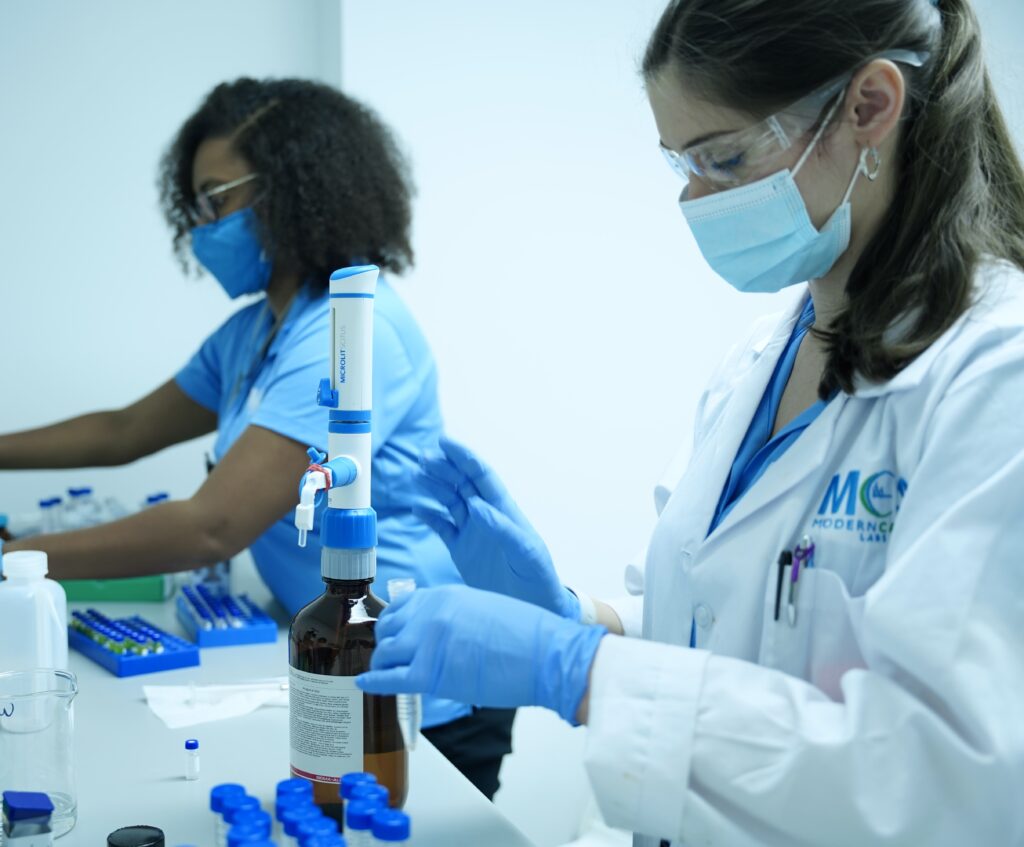 What is it like to work at Modern Canna?
Modern Canna is building something unique, so excitement is all around. Underneath this buzz of enthusiasm lies an abundance of growth opportunities. Modern Canna plans on expanding and opening up additional locations in Florida and in other markets outside of the state. Given this, the potential for growth is significant, depending on the candidates ambitions and career goals.
There are a lot of deadlines and the workloads tend to fluctuate. This is manageable though, because Modern Canna has created a team-first environment. Therefore no person is left to struggle or be overwhelmed.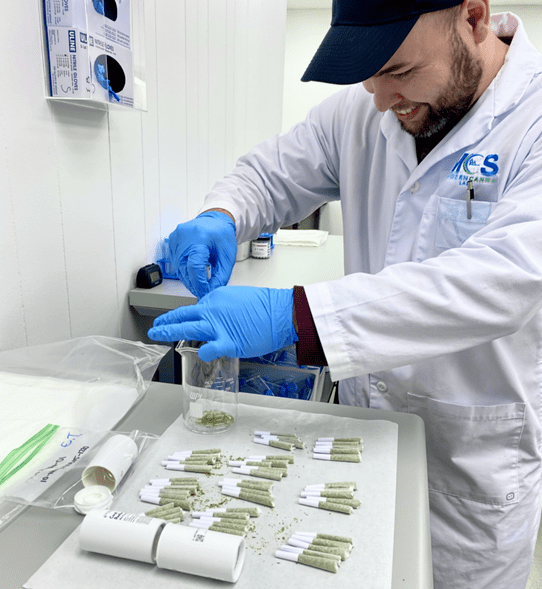 Although growth is on the horizon, we still remain employee focused. Modern Canna puts people first, because without our brilliant staff, we wouldn't get very far. We take care of our employees; and in turn, they take care of our clients. We have done a great job of employing people who are not only incredibly talented in the lab, but who are also morally and ethically sound. It is safe to say that everyone here truly cares about our clients and the work we do for them.
In return, we have created a benefits package, including health care, performance bonus incentives, and fun extracurricular activities outside of the workplace. We work in a very serious industry and take our jobs very seriously. However, we like to unwind and have fun through after hours events, happy hours, and team building activities. It is important to us to keep things loose to help alleviate pressure. It is also important to sustain the feeling of teamwork and camaraderie.
The balance between work and play is something we are always striving to maintain. Work can be quite serious here at times. We put quality and integrity over everything. Some labs and operators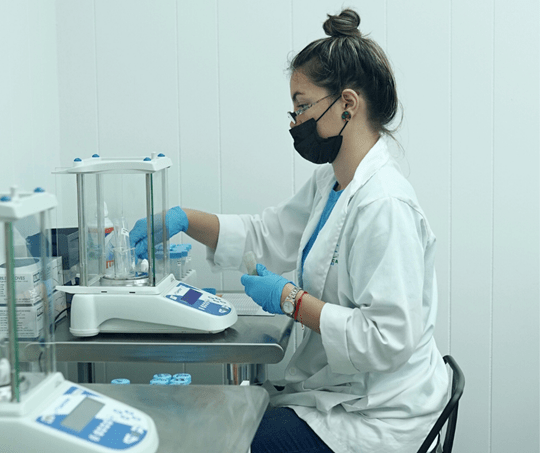 might be willing to compromise integrity, but this is something Modern Canna is never willing to do. We aim to be continuous learners who are constantly evolving with the industry. This is a catalyst of passion. We are very passionate about what we do and the positive effect we are having on our community. At the end of the day, at Modern Canna you're working towards something that is much bigger than you, which feels good. 
Which position is right for me?
This really depends on your background and skill set. Some backgrounds we look for are chemistry, biology, environmental science, marketing, transportation, management, business development, IT, accounting, and more. It also depends on whether you prefer to work by yourself or with a team. There are positions available for both.
When it comes down to your disposition, you must be able to work well under pressure. You must also be passionate about working in a laboratory setting. Lastly, your stance and knowledge on medical marijuana are both considered.
As of right now, we are looking for:
What do we look for?
We look for individuals with:
STEM backgrounds, including but not limited to, chemistry and biology
Commercial laboratory experience
Love and passion for the laboratory
Positive attitude
Willingness to go the extra mile
Flexibility
Work well under pressure
Work well with others
Problem solving and critical thinking skills 
Tips for applying!
Submit an updated resume
Follow up often
Apply using multiple channels
Show why you would be a good fit and why you would be better than other candidates
Click here to check out our Careers section and read a description of each of the current positions we are hiring for!